Offer snacks to attract and retain customers
Published 11.04.2019 - Last update 10.01.2019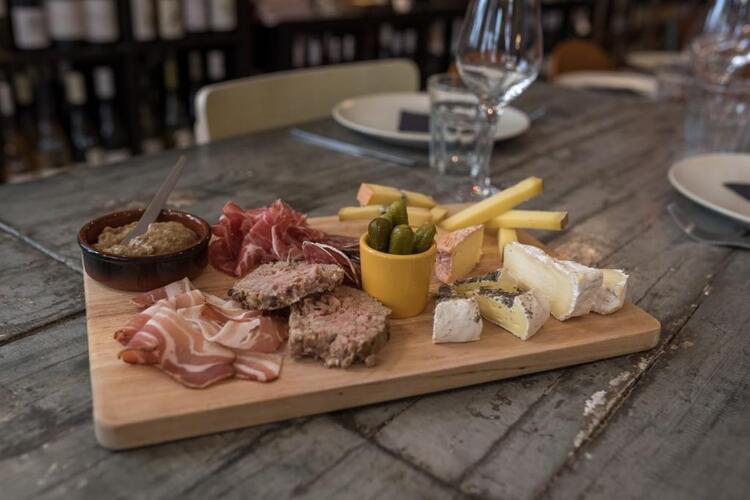 Consumers' habits are changing and the restaurant sector is constantly evolving. Over several years, snacking has become a feature of more and more restaurants, because it's a trend that meets the expectations of the customers of today: a quick break with a good, satisfying, sweet or savory snack.
The fact is that, because of a lack of time and the sometimes packed schedules of consumers, they need to be able to grab a quick bite to eat at lunchtime, teatime or any other time of day.
Snacking can can be very advantageous to your restaurant, because it allows you to vary your offer and attract more customers. TheFork will help you to make the most of this new trend and increase your revenue:
How to make the most of the snacking trend?
Quick meals made with high-quality products
Snacks are lighter, eaten faster, and are often sold at a more affordable price. However, these quick bites are very popular and customers expect the same standard of freshness, authenticity, and quality as for a full meal. If your customers like the snacks you offer, you can be sure that this will have a very positive impact on your takings. Because they can be prepared more quickly than a traditional dish, snacks also have the advantage of not slowing down your service.
A short but pleasurable culinary experience
Snacking may be a short experience but it is often preferred by students and business customers. Although customers in search of snacks may spend less time in your restaurant, they should receive the same level of service as your other customers. For example, to offer them the best possible service, you can provide digital tools to make ordering and payment easier. These new tools are sure to please customers in a hurry. Remember to vary your offer too, to cater to as many people as possible, by adding vegan and gluten-free snacks to your menu. You will stand out from the competition and word of mouth will make you popular with that clientele.
If the experience is good, your customers will post positive reviews on your TheFork and TripAdvisor pages and so encourage more potential customers to come to your restaurant.
Regional snacks to attract tourists
Offering snacks that typify your region or your country is a great way to attract tourists to your restaurant. Tourists are always keen to try the local cuisine and often ready to pay a higher price for good specialties: patatas bravas in Spain, a croque-monsieur in France, focaccia in Italy… To fully meet demand from tourists who come to eat snacks in your restaurant, it's better to use products sourced from local suppliers.
Healthy snacks…
Please note, snacking is not the same as junk food. The ideal is to offer your customers the chance to eat rapidly and healthily. In addition, with the trend for healthy eating becoming increasingly prevalent over recent years, it is to your advantage to adapt by offering muesli and fresh fruit yogurt, hummus, rice chips, a Greek salad, or avocado toasts, for example. A variety of delicious healthy offerings that customers will love and that are sure to encourage them to buy a drink to go with their snacks.
... and more filling snacks
To attract a wide range of customers to your restaurant, we also advise you to offer street food snacks for hearty eaters: hot dogs, club sandwiches, and pizzette are all popular snacks that will attract diners to your restaurant.
Offering all kinds of snacks, including healthy and street food snacks,will enable you to attract and retain a wide range of customers ..
Snacks for sharing
Snacks for sharing offer a great opportunity for you to attract a group clientele, and so sell more covers. Here are a few snack ideas that will make your restaurant a convivial space:
Sharing plates: plates of charcuterie and cheeses, canapes, or Asian-inspired tapas are undoubtedly customers' favorite appetizers. In addition, sharing plates can sharpen your customers' appetites and encourage them to stay for dinner.
Finger food: offer your customers nibbles that they can eat with their fingers, like mozzarella sticks and onion rings with a sauce, that they can enjoy with a drink or a cocktail. In fact, offering snacks for sharing is also a good way for you to sell more drinks.
Lighter versions of your dishes
There's a simple way to offer your customers snacks that they can eat quickly without enlarging your gastronomic offering: serve the same dishes as you usually offer, but in smaller portions. This works especially well with dishes that are eaten cold, such as salads and cold soups.
Take care with the presentation of your snacks
Although snacks may be easy to prepare, attractive presentation is needed to highlight them and give them a more high-quality look. To do this, you can use special mini tableware (mini cooking pots and mini plates) and cookie cutters, and go for colorful presentation.
Snacking is still a growing trend, because it's highly suited to new ways of eating. This simple effective strategy will enable you to attract customers for a quick lunch on weekdays, drinks with friends on the weekend, or brunches, and also increase your revenue.