Sanitary Pass - How to adapt to smooth your restaurant management
08.03.2021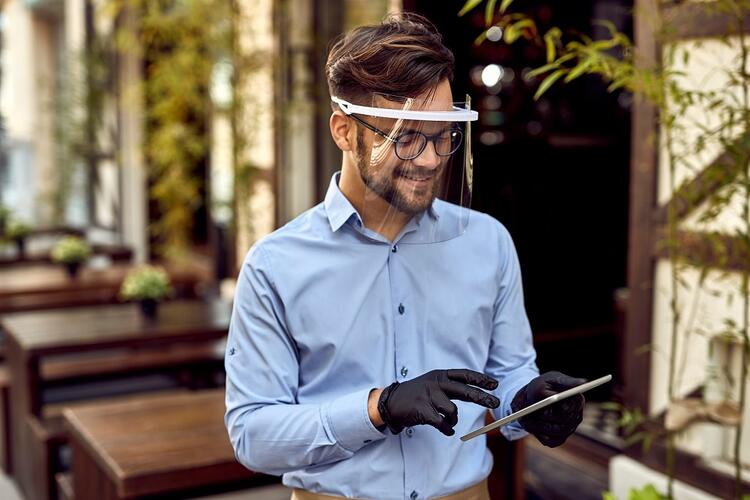 The ongoing regulations and lifestyle changes brought by Covid 19 are set to continue this summer with a new Health Pass being discussed by many countries and ready with a green light to implement for others.
The health pass will be a primarily digital verification of someone's Covid-19 status displaying either proof of vaccination, negative test results, or proven immunity, and in many ways the ticket into all social and cultural spaces. Despite varying opinions, the health pass is an attempt from country officials to halt once and for all the spread of Covid-19 and keep the road to normality clear by increasing the vaccination rate.
While each country can vary, here are some key points that may come with the health pass regulations:
🍽️ Health passes may be mandatory at restaurants for all diners, including on the terrace
💶Restaurants not vigilant on making sure all diners have a valid health pass may be charged a fine
👨‍🍳Employees without a valid health pass will not be permitted to work 
Make sure your restaurant is prepared for the health pass if it is introduced in your region 
Create a process to verify diner's health passes 
If sanitary passes are made mandatory at restaurants; it is likely to expect each restaurant and their staff will take the responsibility of verifying that each diner has a valid health pass and preventing the risk of the restaurant being fined or penalized. As validating a health pass could add time to the overall flow of the dining process, it is important for restaurants and their staff to have a smooth process in mind that is practical and efficient. 
In addition, make use of your TheFork Profile , newsletters which can be setup directly on TheFork, and your social channels to let your diners know what they can expect when they arrive at your restaurant regarding the health pass. 
You're not working with TheFork yet ?
Try TheFork Manager Today
Support your Staff in obtaining a Health Pass 
As your restaurant employees are a huge factor in overall success, you want to avoid losing staff due to lack of obtaining a health pass. Some simple ways to help your staff with this matter:
Thoroughly brief your staff on any changes to come and any information received regarding health pass regulations and your restaurant as early as possible.
Add schedule flexibility to allow staff to obtain a valid health pass
With the hopes that new regulations and changes won't affect demand, be sure your restaurant is still meeting general sanitary guidelines to provide a comfortable and safe space for diners even outside of the health pass.
While unsure what is to come in terms of each country and its' Covid regulations, restaurants must still give their best effort in creating and maintaining an anti-covid dining environment. Use Covid compliant features, digital tools, and customer feedback to accomplish this and keep dining smooth in any context. 
A few things to remember you have at your disposal to aid your restaurant:
Ability to manage your restaurant seating and occupancy with TheFork Manager 
TheFork Pay, a mobile contactless payment solution to offer your diners 
Digital menus using QR codes that can easily link to your full menu either online or on your TheFork Profile 
Through the changes, one thing remains the same, your diners are eager to be in your restaurant! Be ready and prepared by staying informed and making the most of your resources as we continue on this journey back to normality.