TheFork is celebrating 15 years of amazing dining experiences
07.15.2022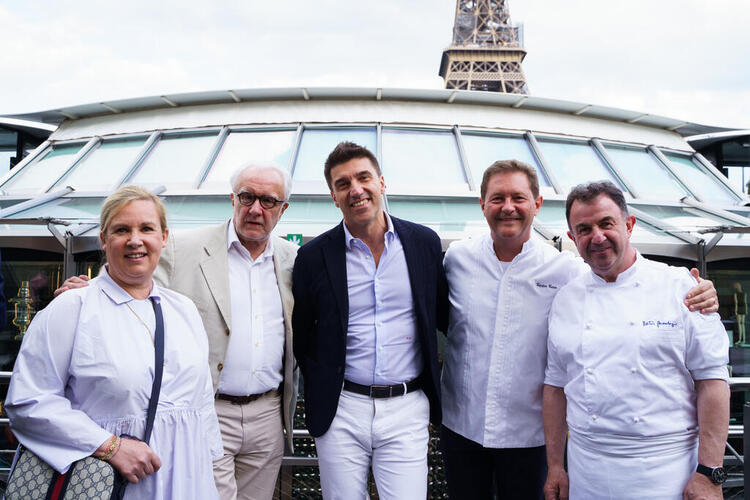 "Our story began 15 years ago from a simple but extraordinary desire: to support restaurateurs in their digitalisation, by offering them a new way to foster relationships between restaurants and diners, and by providing the first online booking diary for professionals.  
I wanted to take advantage of this anniversary to thank you for these 15 years of innovation, culinary discoveries, sharing… TheFork exists thanks to you, your passion, your know-how, your cuisine."
When did it all start?
TheFork has revolutionised the market, suggesting a new and unique model in Europe by providing the first online booking diary. With this digital solution, TheFork disrupted the market and eased the research of restaurants, the bookings and benefiting from the personal recommendations thanks to the grading and reviews of the users. Additionally, TheFork has simplified the management of the operations for restaurant managers by allowing them to focus on the heart of their activity, their cuisine and their diners.
What are we celebrating?
For 15 years we have been proud to be by the side of so many amazing restaurants -from the smallest high-street eatery to high-end Michelin-starred restaurants and everything in between, providing different solutions to optimise booking management, streamline operations, increase traffic and visibility, improve service and boost revenue.
And what's more, in 15 years we've brought…
🚀 420 million diners to restaurants around 12 countries
✍🏻20 million reviews on our platform that has helped restaurants to engage with their customers and have a feedback on their services
📲30 million downloads of TheFork app!
🤝60,000 partner restaurants that have trusted us to boost their business!
On this 15 year journey we have been supported by some of the world's best Michelin-stared chefs including TheFork ambassador Alain Ducasse, Martin Berasategui, Enrico Cerea and Hélène Darroze to name a few all of which were pleased to send us their best wishes on our 15th anniversary.
TheFork celebrates it's 15th anniversary with top European chefs
And what's next?
TheFork has partnered with Euromnitor market research to develop a study of the restaurant industry to bring an overview of the sector and provide some foresight into future industry developments.
Digitalisation era + TheFork pay
With the growth in digitalisation and adoption of mobile and contactless payments, especially among the younger generation, mobile wallet payments in Europe increased by a CAGR of 33.3% over 2014-19*. Furthermore, with COVID-19 restricting people to stay at home and minimising physical contact, people shifted from cash to digital modes of payments. This was reflected by the boost in mobile wallet payments, growing by 42.8% over 2019-21. With this trend expected to continue in the future, and consumers' increasing need for convenience, mobile wallet payments are expected to grow by a CAGR of 16.1% over 2021-25.
At TheFork, we anticipated this trend and accelerated the development of digital payment by launching TheFork Pay in 2020. This in-app contactless payment solution allows safety, speed, simplicity and a limitation of human contact and has become the most used solution in Europe by more than 30,000 restaurants.
Sustainable future
According to Euromonitor's data, in 2021 26.5% of people interviewed in Europe, have indicated that they look for attributes of durable origin regarding food products while 13.2% were willing to pay more for sustainably produced food. As global food demand generates 22 to 37% of greenhouse gas emissions**food and production habits must change for a more virtuous approach, and all industry players have a role to play in it. At TheFork, we know that we have the opportunity to make a change and we will be by the side of the restaurant industry to influence our ecosystem of users and restaurants to build a more sustainable behaviour.
Let's say cheers to 15 years! And we hope to be by your side for 15 more! 🎉