TheFork Festival arrives this Autumn to help you acquire new diners and maximize your bookings
Published 09.06.2022 - Last update 09.22.2023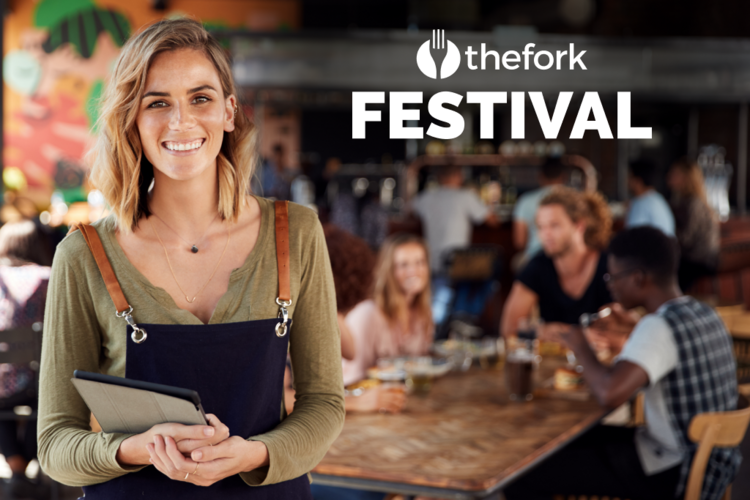 TheFork Festival is going to be the perfect moment for your restaurant to attract new customers and to become an enabler of stories by being the point of reunion for thousands of diners that will be willing to meet with their friends and families and create new experiences together. This event will also bring you the perfect opportunity to boost your visibility, increase your bookings and maximize your revenues!
What is TheFork Festival?
TheFork Festival is THE GASTRONOMIC EVENT and the perfect opportunity for restaurants to shine. This autumn, TheFork Festival will take place from 13th October until 27th November, and where restaurants participating will offer discounts of 50% off. That will encourage people to dine out, explore new restaurants and enjoy new gastronomic experiences at the best price of the year.
Multiply your Customer acquisition by x3.3!*
As people will be encouraged to discover new places to dine out, this will be your perfect opportunity to attract new diners. TheFork Festival has been on for some years and we have seen a whole set of benefits for all restaurants that have been part of it. In fact, we affirm that:
Restaurants that joined previous autumn edition of TheFork Festival saw an increase of x2,5*Impact on bookings
And not only that, participating in the most important event for the restaurant industry brings a lot more advantages to restaurants. By joining TheFork Festival, you can:
🌟 Showcase your restaurant by boosting your restaurant visibility both online and offline thanks to TheFork multichannel Marketing campaigns (email, TV, social media, Press, online advertising)
💞 Acquire new online diners and keep your loyal ones happy
💥 Boost your occupancy rate during these months of less activity
📈 Multiply your restaurant revenue
Join TheFork festival and participate in the event that will boost your bookings and increase your revenues!
* Internal study conducted by TheFork in all operating countries for restaurants that had a -50% special offer activated during TheFork Festival event (Oct. - Nov. 2021), ** Dinners Qualitative Study, developed by Ipsos, August 2022.