Get your restaurant ready for the Summer
Published 07.07.2020 - Last update 07.21.2020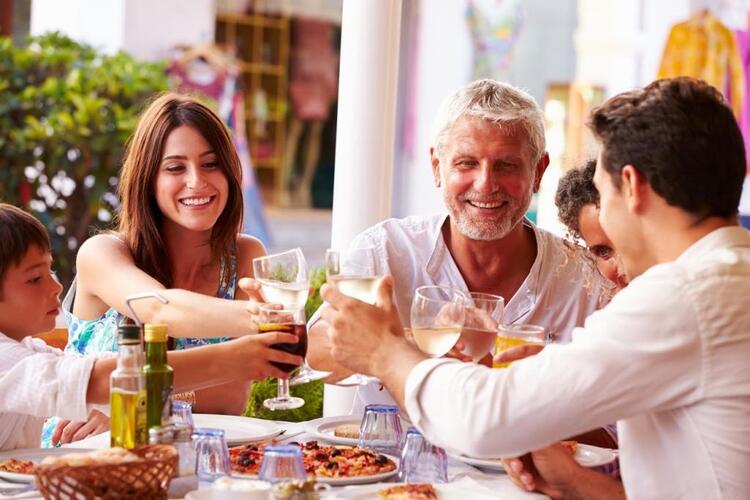 Attract more diners to your restaurant this summer
Now that summer is on, it's time to boost your restaurant occupancy and attract more diners. To do so, TheFork is committed to bringing you more new customers thanks to TheFork Manager. Until December 31, 2020 we are offering cover fees and access to TheFork Manager PRO exclusive features to any new restaurant partner. The perfect opportunity for your restaurant to stand out from competition and benefit from enhanced online visibility.
In addition, our teams gathered some seasonal tips to get ready for the summer and attract more diners to your restaurant.
Revamp your summer Menu and offer summer specials
Summer has always been a great period for restaurants to attract a lot of potential clients: tourists enjoying their holidays or locals making the most of summertime.
Therefore, it is key to stand out from the competition, and for that, what's better than offering a new summer menu following the hottest food trends ! 
Indeed, summer saison means meals adapted to the heat, refreshing or iced food but also tasteful dishes with a lot of flavors and without too much fat. In that purpose we selected some of the dishes that you could add to your summer menu : 
Original and Colorful Salad : Best way to combine freshness, colors and flavors, salads are a must have to put on your menu. It allows you to let your creativity speak and prepare delicious and appealing fresh dishes for your clients to enjoy. As best sellers but also trendy salad for summer, you can find Bowls we emerged lately as one of the most trendy dishes, this due to its combinaison of healthy ingredients and wonderful design. Seaweed salads are also very popular because in addition to providing flavor and freshness, they are also superfoods that provide nutrients and help digestion. But don't also forget summer's classics with salad based on fish or shellfish.

Bread best sellers : very practical and profitable product for restaurants but also attractive and easy to consume for customers, tasteful and appealing sandwiches can easily become the stars of your menu. You can use them as an entrance thought toast but also as a main dish. There are unlimited ways to build a good sandwich, you can then use all your knowledge to create an unique and delicious one who will become part of the identity of your restaurant.

 Vegan and vegetable hamburgers : Speaking of sandwiches, the star among all is obviously the burger. But not only the classic version, there are now more and more people who are seeking for good vegetarian dishes and burgers are part of the response. You can prepare them with low-gluten bread, delicious veggie meat, roasted tomato, caramelized onions, a variety of cheeses, vegetables, green leaves, etc. It will also convince people that will want to eat a more healthy dish than the normal burger in these times of high heat. 

Seafood : Like every summer, fish has a huge importance on our plates. This trend increased the past years due to the awareness that customers currently have regarding the consumption and production of red meat, there is a prevailing trend towards preferring fish and shellfish for dietary proteins. Add some fish dishes with sauce  or carpaccios and ceviches to your menus and the results will come by themselves.

Surprising ice cream : Ice cream continues to be the top dessert for the summer. However there is a need for customers to explore new flavours regarding the unlimited possibilities that ice cream proposes.From charcoal to vegetable ice creams, you can express your creativity to propose once again, an unique and refreshing dish. 

Last but not least don't forget to add some refreshing summer cocktails to satisfy your customers needs ( more tips on cocktails here).
2020 is the year that marks the expansion of the needs for creativity, healthy food and sustainable conscience regarding food so keep in mind these principles when creating your menu.You can also discover our full study on these trends here. 
Make the most of your restaurant's space
During Summer, aside from your menus and summer dishes there is a third power of attraction that you could optimize and adapt : your restaurant's terrace.
People are here to relax and your terrasse will play a huge part in their journey. In order to offer you the best experience few things has to be taken into account : 
Colours : One of the best ways to attract customers to sit at your terrace is undoubtedly the colours. You need to put warm, appealing or creative colours to attract potential customers. The colours of your terrace will be the most visible way for you to rise among the concurrence and attract people. Try also to synchronize the colours and the branding of your restaurants. 
Impermeable and sustainable materials : As said before, people attach now a lot of importance to the sustainability potential of the restaurants where they will eat, so  using sustainable material to decorate your terrace could boost your attractiveness. Merged with impermeable material, you will at the same time limit your costs. 

Green : Another decoration much appreciated by the clients are plants and vegetation. Very practical, you can use it as a separation between the tables, as table decorations or to create a wonderful atmosphere at the entrance of your restaurant that will attract a lot of clients. It will be aligned with the eco-friendly atmosphere you want to convey.

Good light : Finally, if you want to assure a good quality for your evening/night service, you need to install a very efficient light system. However, pay attention not to make it too powerful. The lights are here to set a warm and welcoming feeling not the opposite. 
After having made sure that your restaurant is appealing you now have to take advantage of your space and optimize it especially during these tough times. And for that we, thanks to our restaurant management software TheFork Manager  provide you the tools to do so : 
Space optimization : Thanks to our Digital Floor Plan feature, you will be able to preview the available space in your restaurant and then, draw the limits in order to obtain a fixed space. Thanks to that, you can try to virtually find the best disposition without having to move a single table.

Respect safety measures : The digital FloorPlan will provide you a huge help regarding the social distantation rules  as you can try to find the best combination between space optimization and safety in just a few clicks. You will also be able to block tables and  fixing the distance between them

Time management : You can decide how many covers you can receive per time slot but also limit them based on the source (offline, online).If you have unexpected demands don't worry, thanks to the queuing list feature this problem is sorted, you can add the unexpected booking to the queue so that when a table is available, you can easily notify the customer.
These are only a few of the functionalities that are provided by TheFork Manager to optimize your space but also your booking, if you want to discover more about it click here. 
Speaking about space optimization and security rules, if you want to access all the information regarding the reopening rules in your country please click here. 
Until December 31,2020 we are offering cover fees and access to TheFork Manager PRO exclusive features to any new restaurant partner.  
Click here to become a restaurant partner and join TheFork community !