Familiarize yourself with the results that matter in a restaurant's social media
Published 01.15.2019 - Last update 02.05.2019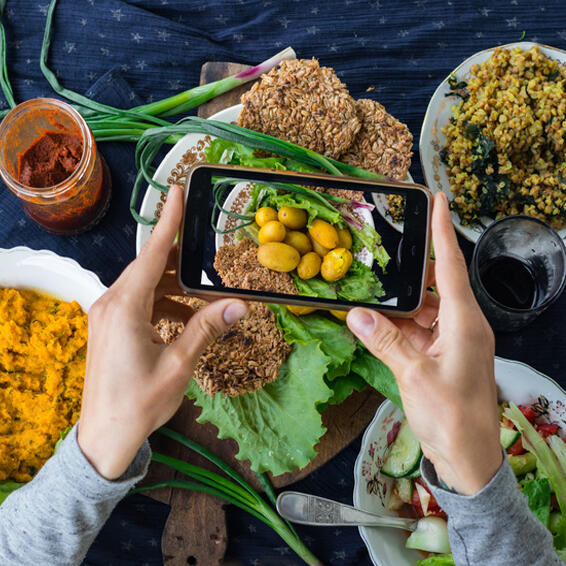 In previous years, we discussed the importance of having profiles on Social media for attracting clients online for the restaurant. Nowadays, it's obvious. You have to be on the internet, but now you need to stand out, generate interacton and have a consistent digital movement.
With that said, how do we know if our efforts on Facebook, Instagram, Twitter or YouTube are giving us the right results? One effective way is to follow this order:

Define the objectives that we wish to achieve through the restaurant's social media by creating a marketing plan with feasible, measurable actions that can be carried out in different time frames.
See how to do it on This article.

Create a marketing budget to achieve these objectives. Define the investment in terms of professionals' fees, campaign development, resource purchases, investments in ads, etc.
Click Click here to create yours.

Calculate the ROI (return on investment) of every measure that we have taken from our marketing plan.
The fact is that calculating this ROI is not as simple as comparing what we have invested with the money that was received after applying the strategies, since Online marketing performance is not always measured in euros.
Therein lies the importance of knowing which results tend to be the most important ones on social media, beyond all the analytics that these platforms can provide us. Here are some:
Engagement
One thing that is more important than having a million followers is the rate of interaction that your actions receive on social media. It is called "engagement" in marketing, and it relates to how followers interact with a brand on their digital channels.
The fact is that engagement is one of the aspects that we should pay attention to the most when we determine if we are making the right efforts. Likes, shares, retweets, comments, direct messages, views, clicks on links, etc.
Example 1: The restaurant's Instagram account has 4 million followers. Not bad! However, how many of these followers truly "consume" your content? Let's say that your posts receive an average of 400 likes, i.e. 10% of your followers actively interact with your brand. So now you know that whatever you advertise through this channel will impact at least 400 people.
Example 2: Publish on Instagram a series of 3 stories where your chef's latest recipe is prepared and with a direct link to your reservation platform. An average of 600 people have seen the sequence. A good number! However, the more important thing is how many direct messages you have received from users replying to your story and, of course, how many people have clicked on the link.
Audience engagement
What type of actions did the users take after being impacted by one of the restaurant's marketing campaigns?
This result, which is also part of engagement, is one of the most important ones, since it demonstrates the connection that your followers have with the restaurantand how it forms a part of their everyday life. Some signs of good brand engagement include the following:
Users make impromptu posts about their experience at the restaurant. If you frequently receive this type of interaction, then it is a very good sign, because there is no better advertisement than a diner's experience. So be sure to share them, since customer-created content has a higher conversion rate.
Users mention their friends in the comments section of your posts to recommend your products. This means that they value them so much that they want their loved ones to enjoy them as well. If they also You respond to these comments giving thanks and posting a call to action like "come eat with us", then it would be a perfect engagement cycle.
Conversions
Let's say that you have activated A Facebook ad with the goal of attracting reservations for your special new year's event before a specific date. When users click on the link, they arrive at a landing page on your website that is especially created with impactful images, provocative text, all the information regarding the menu and services on that night and a form to make the reservation.
Which is the result that we will care about?
How many of these page visits are converted into reservations.
Let's say that you have invested 700 euros into this activity (between the ad design, landing page and payment to Facebook) and you have attracted 15 reservations (for a set menu of 100 euros). It's clear that this activity has been a success. Hence, the conversion rate would be one way to determine if the objectives have been met.
Remember that both your Facebook and Instagram profile allow your followers to reserve a table at your restaurant through TheFork's technology. Click here To activate these services.
Did you find this information useful? We hope that's the case! We especially hope that you have a high follower engagement and, of course, a high conversion rate and that you achieve a great ROI. Remember that you can also increase your benefits with a profile on our platform. Click here if you still do not have one.