Live music at restaurants to draw more clients
05.16.2019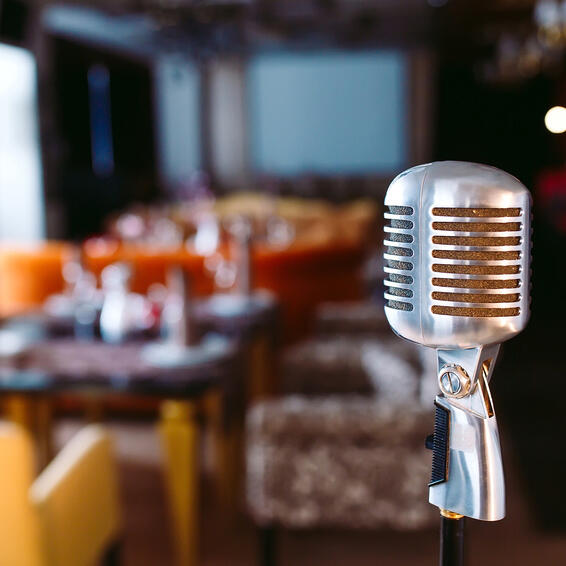 Thinking about offering live music evenings at your restaurants? It's a great way to fill up the room! Especially on weeknights when it's harder to fill tables, this can be a very effective hook for your business.
One thing's for sure, in order to succeed you need to do more than invite musicians on certain weeknights and have them play for clients. There are several considerations you should consider to make your live music evenings popular among your guests. Pour yourself a cocktail, put on your favorite music, and read on.
The type of music
When choosing the type of music that will work best for your restaurant, we recommend keeping three main things in mind:

Your potential clients' tastes. It's crucial for you to be able to give them exactly what they like to hear. To do this, apart from having very clearly defined your potential clients' profiles, you can collect information about your followers on social networks like Facebook and analyse the kind of musical preferences these users share.

Your restaurant's cuisine and style. If you're serving local fare, you could choose to put on a musician from your local area. If your cuisine is on the more creative, gourmet side, it may be more appropriate to offer jazz or modern pop musicians with sophisticated touches, rather than heavy metal, for example. On the other hand, if your restaurant is a grill specialising in seared meats, it may be more advisable to pick punchier music..

The season. A strategic approach might also take into account the season, to make sure that the music fits guests' general mood depending on the time of year. Spring and summer are the perfect times for more upbeat, happy, and danceable music,while fall and winter are best suited for singers, jazz, symphonies, or more subtle styles.
The cuisine
Listening to music while enjoying a meal. Is there anything better? Combining two pleasures is a treat for your clients, so we recommend creating a special menu for your live music evenings, with combinations of products that will make your clients' mouths water.
Live music events are often best enjoyed in groups, a great opportunity to draw a crowd. This means special sharing platters would be appropriate,as well as a good selection of drinks and cocktails that pair well with them. If you also offer discounts for couples or groups, your events will be a hit with your guests.
The scheduling
Ideally, you should include this kind of event in your marketing plan, and plan them with plenty of lead time. If you're unsure about which nights are the best nights to offer live music, you can try different days for a month or two, keeping in mind of course that weekends are more likely to fill up than the rest of the week. It all depends on your goals.
You can schedule two different kinds of music and performers on different days, and see which works best. Once you are able to identify a pattern of success and clearly see which are the best nights for your concerts, you can set the schedule so clients will know what to expect, also allowing you to better promote them.
Promotion that attracts clients
For your live music events to be a great success, you need to promote them on all your digital and off-line channels. Social media is perfect for spreading the word about these events. Using the live features on Facebook and Instagram to promote your concerts is a great idea. Create Stories with the ambiance of these events too. Another fantastic tool is Instagram TV, where you can post videos of the best songs from the night, to pique the interest of your clients/followers.
Another good strategy is to highlight your live music schedule in your website's homepage,or create a page dedicated to events on your site. As for off-line promotion, you can distribute flyers around your restaurants' neighbourhood, or put up posters announcing them.
If you still don't have a profile on TheFork to draw clients, click here
Last but not least...
Know your area's laws regarding live music in bars and restaurants. It's very important that you follow the laws to avoid nasty surprises.
Install a good sound system so that your music sounds incredible. Sadly, despite all the time and money invested, too many events don't work out because of technical problems.
Work with production experts for these kinds of events, so you can contact the best musicians, adapt your business's environment as much as possible, and make sure everything runs smoothly from the start.
Adjust the table shifts so that reservations line up perfectly with the music programs.
Clearly identify the return you expect from this investment in the restaurant. Whether it's through the menu or drinks list or with an extra fee, like a cover charge which many restaurants add to the price of the meal. It depends on what works for your business.
Ensure good negotiations with the musicians so that everybody comes out a winner, which will be reflected in the quality of the events.
We hope that these tips will be useful when it comes to organising live music in your restaurants to attract clients. Turn up the music!