TheFork Festival is back! Take part in the UK's biggest restaurant festival and increase the number of your bookings.
31 August 2021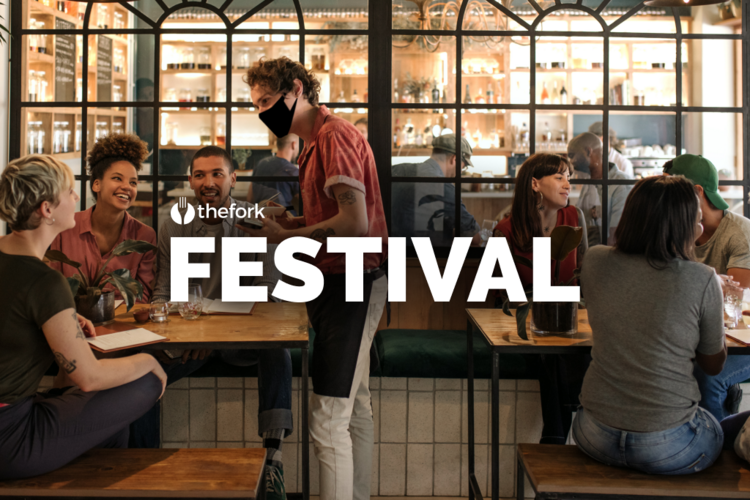 Join TheFork Festival to multiply your bookings 4-5** times
TheFork Festival is the largest event in the restaurant industry in the UK. Participating restaurants offer a 50% discount on food to entice more guests. This fall, the event takes place between October 14th and November 28th. TheFork Festival is global and last year 10,000 restaurants in 20 countries offered 20 million covers. The plan this year is to help even more restaurants increase their number of bookings and revenue.

At TheFork, our mission has always been to help restaurants connect to us in the best way possible. We host recurring festivals as we know this has a large positive impact on bookings and revenue. Previous festivals have shown that participating restaurants increase their profile views on TheFork 7,5 times* and their bookings increase 4,5 times**.

Sign up today to make sure that your restaurant gets as much space as possible in our marketing campaign for the festival!
Join TheFork Festival
Increase your visibility and receive more bookings
Advantages of participating in TheFork Festival
Increase your restaurant's visibility through our festival marketing campaign
Receive new guests and make your regulars even happier
Fill empty chairs on the days you need it
Increase your revenue
Do the festival dates not work for your restaurant? Read more about special offers and how you activate them to increase the number of booking when you need it the most.
* Internal study conducted by TheFork in France, Italy and France for restaurants that had a 50% special offer activated during 2018 and 2019
** Internal study conducted by TheFork in France, Italy, Spain, Portugal, Switzerland, and Netherlands for restaurants that had a 50% special offer activated during BackToTheRestaurant event (09/2020) and had previously not done any discount