Dive into TheFork Menu tips to get ready for the Autumn Season
Published 09.20.2021 - Last update 12.05.2022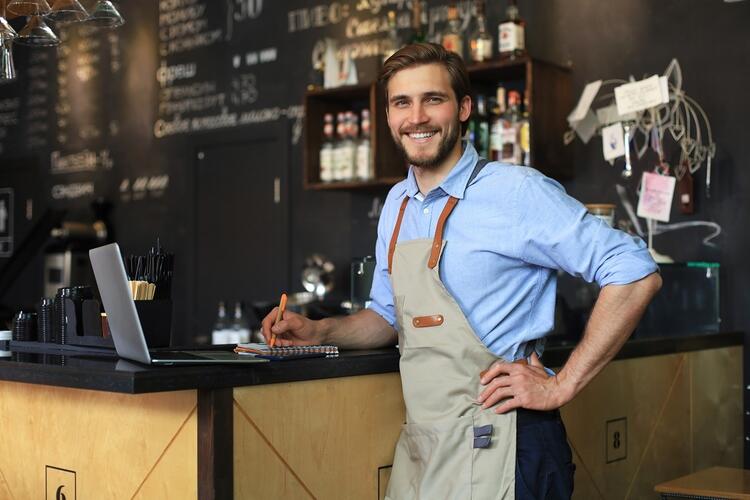 After a successful summer season of dining, restaurants can expect to keep the positive momentum throughout autumn with great deals and a great menu complete with an autumn touch.
With Autumn underway, it is important to adapt to the seasonal changes of diner moods and tastes that come with the cooler months to continue attracting diners all year. With the help of TheFork events like TheFork Festival and a few simple menu tips, your restaurant will be sure to shine this Autumn.
Make the most of an essential autumn ingredient
Don't let the Autumn season pass without offering your diners at least one typical  "Autumn Ingredient" like pumpkin, apple, or sweet potato. Diners wait all year to enjoy these seasonal ingredients in unique dishes at their favorite restaurants. These ingredients not only bring a special autumn nostalgia through their robust flavors but also with their vibrant fall colors. 
These ingredients can be the main attraction of a dish or a small addition or substitute to restaurant dishes already available. Get creative with sauces, side dishes, and more using these ingredients.
 Here are a few menu ideas using Autumn-favorite ingredients to inspire you this Season
Sweet-and-Spicy Chicken With Roasted Sweet Potatoes and Asparagus
Swapping out Traditional fries for glazed sweet potato fries 
Pumpkin Tart with Whipped Cream and Almond Toffee
Butternut Squash Carbonara
Cheesy Bacon Butternut Squash
Butternut Squash Soup with Chilli & Crème Fraiche 
Explore more Autumn Inspired menu ideas and recipes here.
The possibilities are endless this autumn with new creative delicious recipes to add to your menu. Don't hesitate to also top off your dishes by adding simple autumn inspired garnishing and small touches to really wow your guests.
Enrol in TheFork Festival
Boost your visibility & multiply your bookings
Shine with your Drink Menu 
Autumn is the time diners are searching for cozy drinks and also fun season inspired twists. Your drink menu is a great easy way to make your restaurant an autumn-friendly hotspot as it can be much easier to implement new seasonal ingredients to drinks and offer a wider variety of seasonal options.
In addition, promote your seasonal drink menu by mentioning great dish pairings to accompany the drinks and again making the most of garnishing to make your drinks beautifully seasonal and impossible for diners not to share. 
 Here are a few menu drink ideas to inspire you this Autumn Season
Caramel Apple Martini
Spiced Pear Gin Cocktail
Pumpkin Spiced Iced Coffee
PUMPKIN SPICE WHITE HOT CHOCOLATE
Hot Spiced Apple Cider
The Season of Soup 
Because autumn often comes with changeable weather and chilly days, it's also the perfect season to offer your diners soups and veloutés made with local seasonal ingredients. You can always rely on classic pumpkin, mushroom, or butternut squash soups which offer a delicious, hot, cozy taste to diners, and any extra little unique restaurant touch makes all the difference. 
While going classic is simple and great, finding unique twists to add to your soups and really spice them up can be really appealing to guests and make your menu stand out from the rest. In addition soups are a great menu item to have during autumn as it is a menu item suitable for many and can easily pair well with other menu items. Soups can be offered as a vegetarian item as they often don't require meat to be delicious and they also work great for kids or sometimes picky eaters.
 Here are a few menu soup ideas to inspire you this Autumn Season
Curried Butternut Squash Soup

Spicy Black Bean Soup with sweet potato

Sun-dried Tomato Tortellini Soup

Creamy Chicken and Mushroom Soup
Utilize these menu tips to inspire guests to dine at your restaurant during the Autumn season and take advantage of these general menu tips to be ready to keep your guests happy all year long.