How can you attract couples to your restaurant?
05.20.2019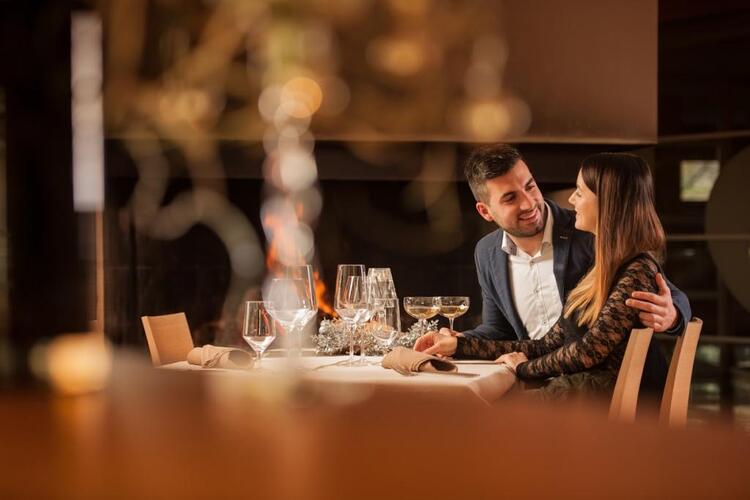 Going to a restaurant is a favourite activity for couples, whether they're celebrating a birthday, anniversary, Valentine's Day, or simply a date night. As you can appreciate, couples are one of the main targets for restaurants. The welcome and the ambiance in which you greet them must be appropriate. We have put together a few tips to help you attract couples to your restaurant.
5 tips to bring couples into your restaurant:
Offer your customers a gourmet and refined menu.
In order to attract the couple clientele, you can create a menu with several services designed for them so they are made to feel special.
Why not try... An aphrodisiac menu! With ingredients that have known effects, such as oysters, celery, asparagus, avocado, and don't forget the spices (especially ginger). For this menu we recommend you include a dark chocolate and almond dessert.
The general ambiance of your restaurant is very important, and if you want to bring couples into it, it must be romantic, tranquil and intimate. Start with the decor, to create a romantic atmosphere, consider subdued lighting. Think of candles, a rose on each table, and work with the color red and its shades. If you have a terrace, you can adopt a chic and bucolic style. To go even further, put your heart into your presentation, literally and figuratively. It's kitsch, but it works. If you want to take a step back from traditional romantic dining but still attract couples, you can also opt for an exotic atmosphere and cuisine.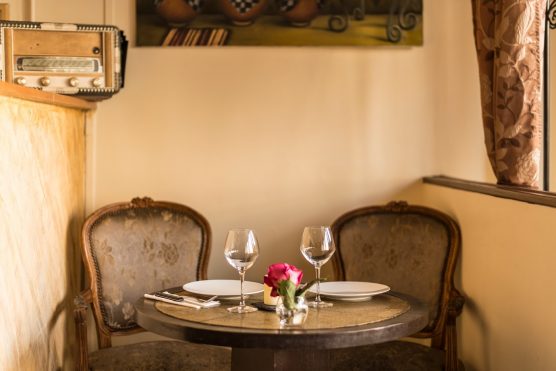 Sensory marketing is a concept used by many brands that has already proven itself. It involves working on the senses to influence the behavior of your clientele. It seems that THE solution for restaurants that want to be romantic is to provoke emotions and stimulate memory.
Sonorific marketing
In order to stimulate the hearing of your clients, play romantic type music in your restaurant. Soft music will slow down the degustation rhythm of couples, make them eat more slowly and thus encourage them to consume more.
Olfactory marketing
The second sense to influence is the sense of smell. To do this, have diffusers with floral (or sensual) fragrances in your restaurant. Also, if passers-by can smell good cuisine while strolling past your restaurant, they will probably want to come in.
Taste marketing
You can offer a small sample of your food in front of the entrance to your restaurant, but make sure that the tasters you offer match the romantic theme of your restaurant.
Visual marketing
The visual aspect plays a vital role in restaurants. Indeed, this will make customers want to enter your establishment and eat the food on their plates. Let's start with the colors. As you will have noted, red is indispensable when talking about romance, it is the color of passion, but it is also a color that stimulates the appetite. Think about using red on the front of your restaurant as well as inside it, while maintaining a subtle, sober and elegant atmosphere .The shape of the plate, glasses and cutlery will influence the behavior of your customers. Finally, remember to take care of the presentation of your dishes.
Tactile marketing
Do not forget touch! Consider playing with different materials. If you want to attract couples, choose for example velvet chairs and silk napkins.
Sensory marketing is especially beneficial for restaurateurs. This makes it possible to set the spirits of your customers thanks to the emotions and the feelings that you have suggested to them. By playing on the senses, you will provide couples the chance to have a unique experience they will remember and talk about. It is a great way to build customer loyalty and attract new prospects.
Organise small events. For a romantic evening, there is nothing like a small orchestra to accompany dinner. You can also arrange speed dating events to promote your establishment to singles looking for that special one. And who knows, maybe they'll return as a couple!
Offer a quality service to couples. You can provide special attention to couples, such as giving them a romantic little gift at the end of the meal, or glasses of champagne during the evening. Make your restaurant a memorable experience for couples who breakfast and dine with you. With this experience, couples will recommend you to other couples who in turn will come.
And above all, do it with love!