3 tricks to increase your restaurant's profit margins
Published 12.04.2019 - Last update 12.04.2019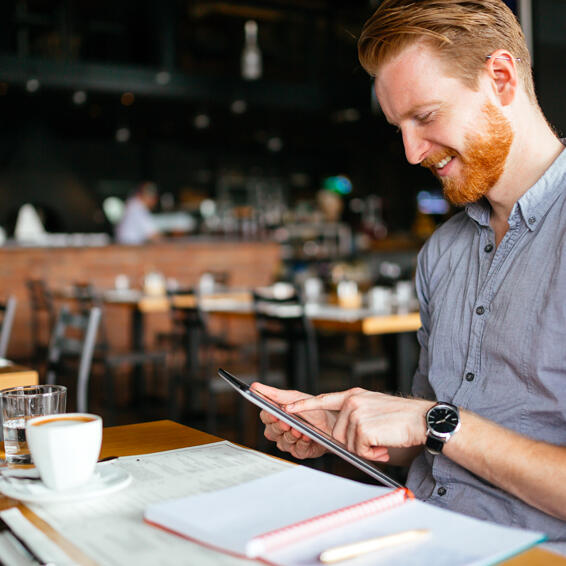 Although most of the things that we do are focused on increasing a restaurant's profit margins, we have verified that there are 3 particularly important things when it comes to making profits throughout the entire year.
The thing is that having full tables does not always guarantee that your business will go well since you can incur losses in aspects that you sometimes forget about, or unnecessarily increase spending. To that end, it is essential to consistently verify indicators that a restaurant is fruitful and making profits.
These 3 are key:

Always monitor your raw materials
One of the most essential things for having a profitable restaurant is to ensure that the average price of each dish corresponds to its production cost. By doing so, you will always recoup your investment in every ingredient. In order to keep track of this, you can scrutinize the leftovers on each dish. This allows you to consistently adjust the quantities and ingredients based on actual demand and avoid excessive servings and spending.
On another note, we can avoid investing in non-profitable ingredients. There are products that, despite improving a dish, produce losses when purchased or because you can only use part of the entire purchase, for instance, or because it is not a frequently ordered dish or because cooking it requires a longer production time and it unbalances the monthly personnel expenditure. In these cases, it is best to replace this ingredient with another or even consider removing the dish from the menu. By doing so, you ensure that your profit margins consistently increase and prevent losses, even if you fill your tables.

Sell the most profitable dishes.
Yes! Applying different strategies for selling dishes that provide the restaurant with the highest profit margins is - without a doubt - a crucial step for increasing sales. To that end, you first need to have a very good idea of what the signature dishes are, the ones that customers like the most and which are the most profitable to produce. Once you determine them, make sure that you:

Highlight them on the menu so that customers can order them with greater certainty, with delicious images, succulent descriptions and text along the lines of "popular" or "frequently ordered".

Create a sales strategy with your waiters so that they can offer these dishes in a special manner and drive their sales during each dinner service. Of course, it always depends on each customer's tastes.

Highlight your most profitable specials on a chalkboard so that the customer understands that those are dishes that the restaurant recommends because they are the best of the day. This is especially crucial for a healthy food business that cooks seasonal and locally-sourced products and where the selection is tailored to the day's raw materials.

Place the signature dishes on a low-cost menu from time to time to introduce them to customers and thereby make them want to order it regularly on other occasions.

Prevent no-shows
You can have an agenda full of reservations and feel as if the restaurant is profiting very well, but if 15% of all these reservations end up being empty tables, you are actually incurring losses.
How many no-shows does your business receive per week? Do you know? It is essential information that you must manage at all times in order to evaluate the reasons that make customers not honor a reservation and, of course, you must take action to rectify this error to the greatest extent possible. You should keep in mind that excellence is when most of our reservations - if not all of them - are profitable.
At TheFork, we offer you various tools to manage no-shows at your tables.

You can keep the possibility of a customer forgetting their reservation to a minimum using our e-mail and SMS reminders. We have verified that it is an effective measure that helps a customer to honor their reservation.

We also have credit-card reservations, where the customer provides their banking information upon making their reservations on TheFork and agrees to have a percentage charged to them if they do not show up nor give a notification. It is one way to cover basic costs to make this table available and to prevent losses.

A tool that is also very useful for dealing with a no-show is to enable a waiting list, so that if a customer notifies that they cannot come, you have customers who are interested in these reservations and you can assign them at all times to ensure that your tables are consistently full and increase the restaurant's profit margins.
Click here to talk to your advisor at TheFork and try out these functions, or Click here to join our community if you still have not done so.
And to top things off, we leave you with an extra trick that you can apply at TheFork to increase your profit margins:

Double tables. This means that you occupy each table at least twice during each dinner service, doubling its earnings. You can do so by acquiring reservations from our platform and managing them in a digital floor plan. Are you doing so already? Congratulations! We hope that your shifts are always full.
Still not the case? Click here.