Segment your customers to provide personalised service
Published 10.16.2019 - Last update 10.29.2019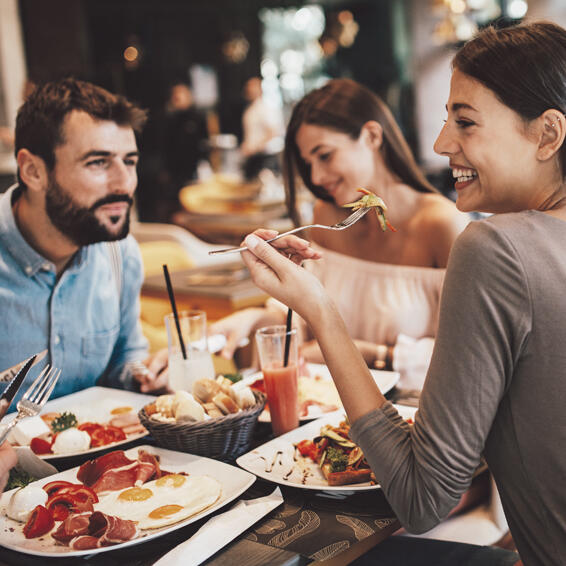 Segmenting a restaurant's customers is one of the fundamentals of any marketing strategy in our industry. Restaurants are increasingly conducting complex studies to accurately determine their customers' preferences and keep their tables full most of the time.
On a scale of 0 to 10, how well do you know your customers? If your answer is 10, congratulations! It means that your restaurant is providing a culinary experience based on your diners' tastes. If your answer is a lower number or if you had no response, pour yourself a cup of coffee and keep reading so that you can discover how to perfectly define your customers' profile and turn them into loyal customers.
But before we get started...how is this strategy useful?
Advantages of segmentation

It allows you to better familiarise yourself with your customers so you can make better business decisions, know where to invest, and have a more profitable restaurant.

It helps to focus your staff's efforts on more assertive actions in dinner services and obtain a better customer response.

It shows you how you need to tailor the restaurant's goals, because customers and their consumption habits are what ultimately determine our industry.
Observation and database
To begin your segmentation, it is ideal to observe different customer-related aspects in different scenarios and to use this information to create a database regarding the different types of customers that are interested in your business.
Parameters to be evaluated:
Basic information such as age, gender, etc
Lifestyle and motivations
Frequent dishes
Preferred time to make a reservation or visit the restaurant
Frequent requests or needs
Frequent complaints
Average duration of their stay
Average spending
Frequency of visit
Scenarios to be evaluated:
Reservations and feedback on TheFork
Reservations and feedback on TripAdvisor
Feedback on Google Maps
Feedback from e-mail marketing
Instagram followers
Facebook followers
Website users
Telephone reservations
Browsing customers
Regular customers
The database:
To compile all this information, we can build a large database using different tools:

TheFork's digital database, which allows you to record all the information of customers who make reservations through our platform right on the profile at TheFork using the reservation buttons that we have placed on the Facebook, Instagram, TripAdvisor profiles and web page of the associated restaurants, as well as information about each customer that visits the restaurant.

We can also use a complementary digital database (Excel spreadsheet) where we can, e.g., place alternative information from other channels, such as feedback that comes from our email marketing measures and profiles on Google business (maps).

The important thing is to be able to group the data from our observations in a digital space where we can see it as a whole and understand the nature of our restaurant's various customers and the motivations that they have in common.
Segmentation
We can conduct this study during a specified time period, and once we have compiled all the information, we can finally structure a segmentation with different types of customers.
With it, you should focus on the following profiles:

Regular fans. Customers who visit the restaurant the most.

Frequent followers. Customers who digitally interact with the restaurant the most and frequently visit it.

Occasional customers. Customers who know about the restaurant and visit it several times a year.
Applying the segmentation
Let's use a model restaurant that we will call "The House of Flavours" as an example. This restaurant has conducted this exercise for 6 months and obtained a very detailed segmentation with which they have taken the following courses of action:

The regular fan base of "The House of Flavours" is composed of entrepreneurial men between 25 and 40 years of age who take care of their health and frequently exercise their bodies in gyms, take part in open-air sports activities and prefer to celebrate with an excellent cup of wine.
They choose to eat at restaurants that offer them excellent quality and with a very affordable price so that they can feed themselves during their work days.

To that end, a prime objective of "The House of Flavours" is to create and serve an irresistible and diverse menu every week that predominantly contains proteins such as salmon, tuna, turkey along with seasonal ingredients and powerful flavors that furthermore includes a drink with a choice of 3 types of wines at a very competitive price.
In addition, they have a customer card so that these regular fans can regularly eat at their tables at a discount.

Another measure that this restaurant uses is to predominantly post content on their Instagram such as trivia questions and surveys about food for having an athletic body and the nutrition information of food.
They also share their stories, their chef's experience running a marathon over the weekend, and the restaurant team's sports preferences in a creative and useful manner for their followers.
The result? They have increased their profits and customer loyalty rates, and they are attracting new customers thanks to word-of-mouth from these regular customers.
Can you imagine doing this with your business? Of course! Segmenting your customers is a practice that you can start right now by either hiring marketing specialists or by organizing these tasks among your employees that are most suited for these matters. It will certainly give you very good results.
Contact your TheFork advisor so that you can make the most out of this digital database tool and complete this task with greater ease. Are you still without it? Click here.