New feature available: you can now upload your PDF menu on TheFork Manager
Published 09.22.2020 - Last update 09.28.2020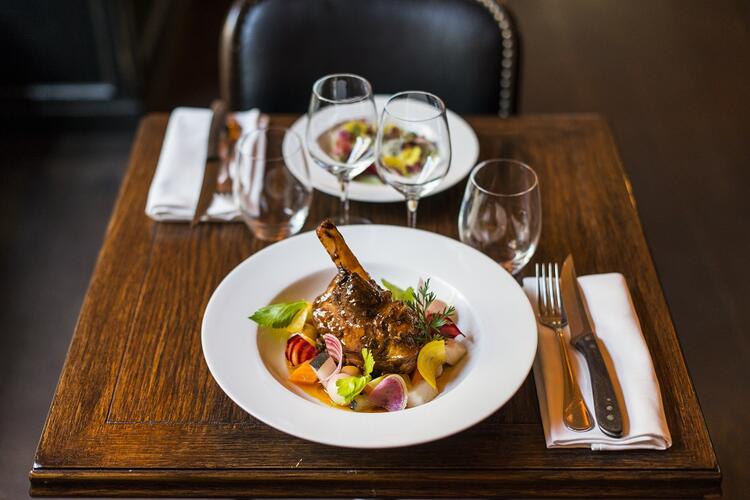 At TheFork, our teams are always committed to support restaurant owners in their daily tasks. Using TheFork Manager and its key features enables our 80,000 restaurant partners to make the most of 7 business benefits. In fact, when working with TheFork you can :
One of the main challenges our restaurant owners face is optimising their restaurant management and saving time because their staff are always busy. However, none of them would neglect the way they present their menu because a restaurant menu is key to attract new customers and it reflects the chef's creativity.
In fact, TheFork launched a survey among TheFork users in August 2020 and it shows that menus are the most interesting piece of content for diners surfing on TheFork website & App.
46%* of the users declared to be looking for the restaurant menu when they arrive on TheFork restaurant pages
47%** of users who booked a table on TheFork had actually first opened the restaurant menu.
In the past, you had to fill in manually your menu on TheFork Manager, now you have the possibility to directly upload your PDF Menu and display it on your restaurant page on TheFork.
Want to make the most of the PDF Menu feature?
It's a piece of cake, just follow these 4 steps:
Log in to your account on TheFork Manager from a desktop

Go to the menu sections and look under the restaurant listing menu

Click on choose a PDF file and upload it
It will then appear on your restaurant page on TheFork
Still looking for some inspiration to build your new menu?
To explore all the marketing tips to create your menu, we have more expert insights here.
Looking forward to expanding your dessert selection? Get some inspiration here.
* & ** data are taken from an internal survey launched on August 2020 to 8.800 TheFork users in France, Italy and Spain