How new technologies impact restaurants
Published 02.03.2020 - Last update 02.06.2020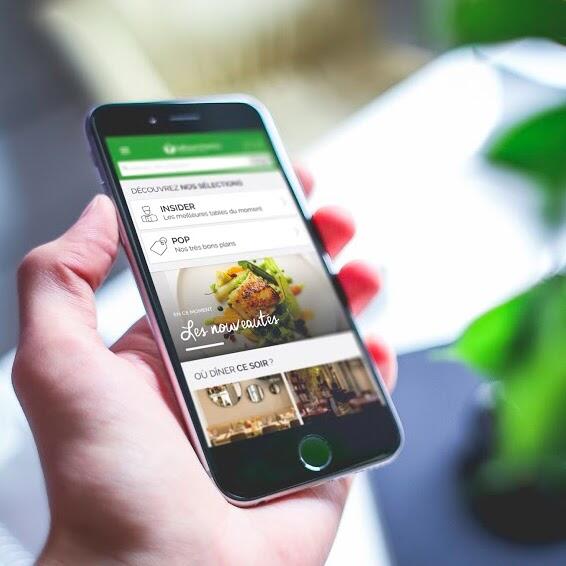 New restaurant technologies are a key part of the transformation our sector has been undergoing in the 21st century. Each year, we see how new technological tools and solutions improve and change how restaurant businesses are managed, like a steadily growing wave. 
"It's only a matter of time before all the components go digital" says Marcos Alves, co-founder of TheFork, in reference to the sector's imminent transformation. 
With that in mind… What do you think has been technology's greatest impact on restaurants?
An infinite source of reservations
We consider online reservations to be one of the most incontestably important advancements. The ability to constantly attract customers via the internet has been a major development for restaurants, which can now focus on goals like creating loyalty, adapting to sustainable practices, and personalizing services, while an application takes care of drawing in customers. 
This is a topic that's close to our hearts, since it's been our main objective ever since we launched TheFork in 2007. 12 years later, our online reservation app has reached 19 million downloads across all our markets in Europe, Latin America, and Oceania. An incredible number! Because it shows that  users respond enthusiastically to its features, and also indicates its impact on restaurant reservations. 
Plus, these days reservations don't only come from apps. There are other channels, like Instagram, Google and Facebook, through which users can reserve a table in just 3 clicks. The partnerships that these platforms, including TheFork, have established with restaurants have simplified this process as much as possible. 
An infinite source of data
Big data is the center attention, worldwide It refers to the great quantity of complex data that businesses manage these days, and how they can be used to revolutionize markets. When it comes to restaurants, big data allows us to learn, analyze, and use customer information to improve our profits, bolster marketing results, and take our business strategies to the next level. 
Digital reservation and online review platforms, social media networks, and more specialized technologies allow us to record data such as the most popular dishes, most strategic times,  the types of menus that receive the most reservations, the average amount customers spend per season, growing trends, general changes in consumer habits, etc. This information allows us to make better business decisions, invest more or less in certain products or marketing initiatives, and better organize our services, with more accurate predictions about visits per day.
A huge development! 
Here at TheFork, we encourage restaurants in our community to get the most out of tools like the TheFork Manager database, where they can record all types of data for each reservation the restaurant receives. This grants you information about your customers even before they arrive in your business, so you can surprise them with a more complete experience and keep them coming back. 
Click here if you aren't using this tool in your business yet.
Better time management
Time is one of the variables with the greatest impact on the restaurant business, and our customers' daily lives. This very valuable variable is the impetus behind many new technologies that are used in restaurants. Like the apps that allow clients to place orders on their way to the restaurant which saves them time and also allows the restaurant to be better prepared and have more control over the orders. Direct payments using apps also remove extra steps, and allow the customers more independence. 
Digital menus, which allow customers to view the restaurant's offers and interact with them intuitively, allows for direct orders without having to wait for a waiter. This is definitely another example of saving time and effort. 
Meanwhile, management software also aims to help restaurant owners save time when it comes to organizing tables and services, and to respond to daily changes more effectively. 
It's clear that these new restaurant technologies have changed our sector, both with regards to how we work as well as consumer habits. We are happy to be part of this transformation, and we hope your business is on the right track too. Let's move forward together!