5 tricks to attract tourists to your restaurant
07.11.2019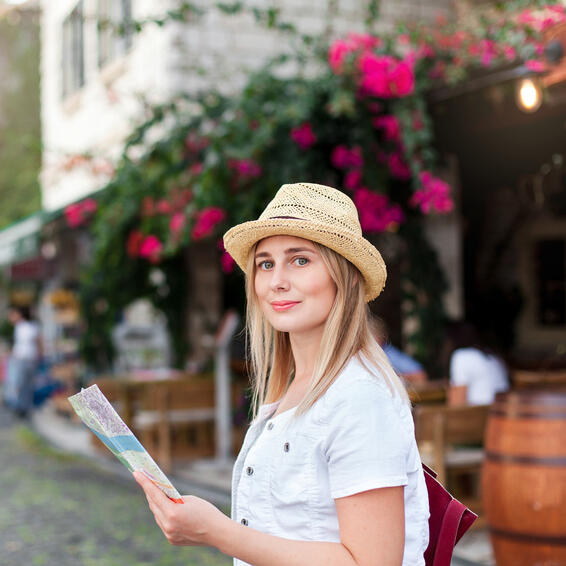 Attracting tourists to any restaurant, whether it is in a big city or a small town, can be an ongoing task due to the very tough competition. It is a good sign for the industry, since it means that food continues to be one of the main values when it comes to travel, but it is also a great challenge for every business when it comes to standing out.
Would you like to have more food tourists seated at your tables? We understand! Tourists are a very profitable client type for restaurants, since they are generally more curious about the local food than local clients and they are also more willing to shell out money for it. Apply these tricks and you will see how your restaurant will be filled with languages, cultures, and benefits.

Participate in food tourism activities
Make sure your restaurant can participate in most events that are held in your area to attract tourists. Festivals in general, tastings and culinary workshops, national holidays, tours conducted by public institutions and private companies, etc. Any action where you link the restaurant with tourist activities in your area will always be very strategic for having tourists at your tables.
You can also get ahead of the game, take the initiative, forge alliances and stand out from other restaurants. For instance, you can associate yourself with airlines, hotels, cultural centers, museums, recreational attractions so that visiting tourists can end up eating your dishes. This would be the most basic trick to achieve this objective.
Attract tourists to the restaurant with influencers
And we now go from the most local measure to the most global one. We are highlighting a marketing strategy that is very modern and has an immediate impact. We are talking about promoting your business on the social media of Influencers (especially the travel and adventure ones) with an international community of followers as a measure that generally delivers results in the short term. How does it work? When an influencer with more than 15,000 followers - to give you a minimum - publishes content in which they are enjoying themselves at a restaurant, they instantly make their followers want to do the same at the same place. Now let's imagine that various influencers, with similar profiles and communities, promote the restaurant. The result is greater reach.
Because of this, we believe that in these times, it is a very strategic move to invest in these measures to attract tourists because, when done right, they work powerfully. Think about what it means to reach them directly, even before they step foot into your establishment.
Use "zero-kilometer" ingredients and promote them
Whenever we travel, we are generally more curious about trying local than international food. Add to this the fact that an increasing number of tourists wish to eat healthy and prefer artisan ingredients, despite being on a trip, then you will understand why it is so essential to cook with "zero-kilometer" ingredients and consistently advertise it to attract tourists.
It doesn't matter if your business does not serve local food. If tourists know that the products that you use are local, they will prefer you over the voracious competition. Apply these tricks for a few months, look for good local providers, adapt a few dishes and above all advertise these novelties and you will notice the difference. In addition to the contribution that you will be making to your local economy.
Offer something more
Let's put ourselves in the tourist's shoes again, who is choosing among various restaurant options and needs a nudge to make a decision. They have seen your food through an influencer, they have seen on your website that you user local products and that it is also a vibrant business that takes part in events but, even so, it is missing something more. We therefore suggest that you offer unique experiences that can only be had at your restaurant.
An irresistible, free drink or cocktail as a welcome present. A tour of the restaurant's kitchen to learn about how the magic happens on your stoves. A special discount during certain times. Live music.... Think about what experience tourists will appreciate about your restaurant and that they could not get anywhere else.
Be on international online platforms
We are glad to conclude this article with one of the measures that will currently work the most when attracting tourists in the hotel industry: Promoting yourself on TripAvisor and TheFork. Yes! Thanks to the wonderful response from users and our efforts to offer technology to the industry, both platforms are among the world's most visited ones for searching restaurants in hundreds of cities. Only TripAdvisor helps 490 million users improve their trips, with a presence in 49 markets and in 28 languages*.
We at TheFork hold our own as well. We receive more than 23 million visitors a month**, many of which are tourists who are interested in finding restaurants that are best tailored to their tastes. So, we could not help but recommend that you promote your restaurant on both sites, and properly reply to the opinions you receive so that you can attract traveling foodies.
Click here to join TheFork and Click here to be on TripAdvisor.
Don't miss this opportunity! Tourists will thank you for it.
*
*TripAdvisor internal log file, monthly average of unique users, Q3 2018.