TheFork Festival is back! Boost your bookings by participating in the biggest restaurant event
02.28.2022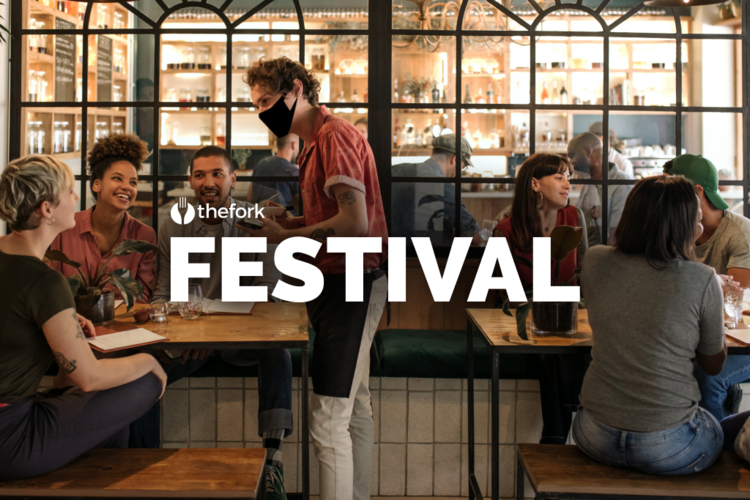 Join TheFork Festival to multiply your bookings by x4.5*
Our mission at TheFork has always been to increase your restaurant revenue, multiply your reservations, maximize your visibility and optimise your restaurant management. We regularly launch seasonal festivals because we know it has a great business impact on our participating restaurants.
In fact, during TheFork Festival, on average...
👀 restaurant page views on TheFork are multiplied by 7.5**
↗️ restaurants receive 4.5x more bookings* than the weeks prior to the event
🔎 restaurants get 11x more reservations* than restaurants that don't participate
What is TheFork Festival?
TheFork Festival is one of the BIGGEST events in the restaurant industry, where TheFork participating restaurants offer a 50% discount to attract more diners. Our Autumn TheFork Festival kicks off on 21 April and runs 29 May 2022.
Last year, TheFork Festival had 6,000 participating restaurants in 11 countries, welcoming 7 million diners and this year we plan to go even bigger. Now's your chance to showcase your restaurant, reach new customers and boost your bookings, do not miss the opportunity!
Join TheFork Festival
Boost your visibility & multiply your bookings
Take part in TheFork Festival
Boost your restaurant visibility both online and offline thanks to TheFork's multi-channel marketing campaigns (email, TV, social media, press, online advertising)
Acquire new diners and keep your loyal ones happy
Increase your occupancy rate on the less busy days
Multiply your restaurant revenue  
Festival dates do not match your restaurant calendar? Learn more around special offers and how to activate them to boost your activity whenever you most need it.
*TheFork internal data
**Internal study conducted by TheFork in Europe for restaurants that had a -50% special offer activated during 2018 and 2019.