How to encourage customers to write reviews
Published 03.08.2022 - Last update 04.01.2022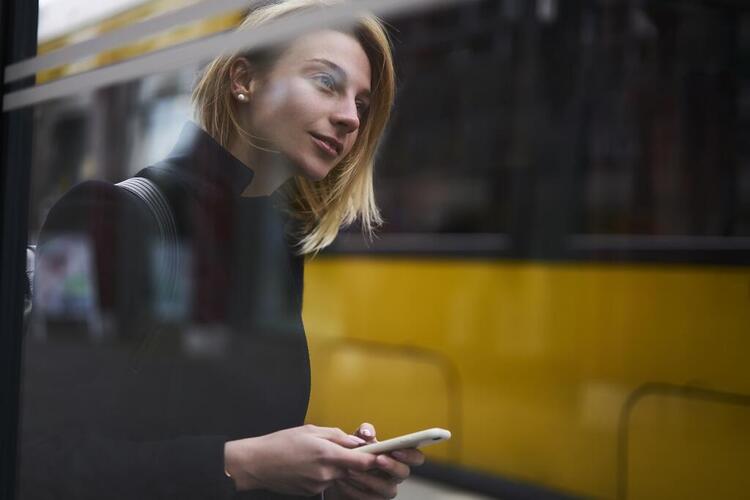 There are many different ways of encouraging your customers to write an online review about your restaurant. Some of the most common and effective ways of asking for a review are:
👩‍💼  In-person direct requests from staff
📧 Email requests 
💻Via your website or social media page
🧾 On  receipts, signage, or postcards
To boost your chances of getting more customer reviews, we recommend engaging with customers in multiple ways depending on the nature of your business. Whatever you do, make it easy and straightforward for the customer to follow through.
How to ask for a customer review in person
First and foremost, be sure to train staff to ask for and actively listen to customer feedback before requesting a review. Why? It is important to show customers that you are genuinely interested in what they have to say rather than simply improving your online reputation. And asking customers for feedback in person is an invaluable way to find out how they really feel about your food, service and their overall dining experience. People are often very happy to tell you just how and why they have enjoyed themselves. Why not give them an opening to do so? Their comments can help you understand what your strong points are and any issues that need to be improved.
 
If the customer seems happy about their dining experience, let them know how much you appreciate their enthusiasm. Then ask them if they wouldn't mind sharing their comments on Google, Tripadvisor, Yelp, your website or social media pages. Train staff to ask for a review in a friendly, casual manner without ever being pushy. Today, it is perfectly natural to ask customers for a review - just be sure that both your staff and your customers understand that your number one priority is making your customers feel appreciated, welcome and happy. Getting positive customer reviews is important, but the focus should always be on delivering an exceptional customer journey 👍.
So what should you do if your customer tells you they are unhappy with an issue? Once again: always start by thanking the customer for letting you know. Train staff to find out exactly what went wrong and always respond politely, no matter how irritated the customer is. Finally, try to propose a solution. Keep in mind, however, that if a customer does leave a negative review, it is not necessarily a catastrophe - studies show that if a business answers a negative review politely and honestly addresses the customer's complaints, many consumers are be willing to give it a chance. The bottom line: if you receive a negative review, treat it as an opportunity to demonstrate your professional attitude and genuine commitment to customer satisfaction. 
Did you know?
80%* of consumers  would be likely or highly likely to leave a positive review if their initial negative experience turned into a positive one
67%* of consumers will consider leaving a review for a positive experience, while only 40%* will consider leaving a review for a negative experience. A crossover of 33%* will consider both.
How to ask for a customer review via email
It is especially important to ask your loyal customers for reviews. After all, if customers keep coming back, they are likely delighted with the restaurant experience you are providing 😁. One way of doing this is by email. We recommend keeping the email short, polite and including a simple with a link to the platform you are targeting (Facebook, Tripadvisor, your website page, Google etc.). Keep in mind that your loyal customers have probably already mentioned you to their friends and family but they may have never thought about writing a review. Ironically, if you have become a dependable, favourite staple, they may not see any reason to evaluate you. In short, if you don't ask for a review, you may never get one! And this is an opportunity that is too good to miss. 
Did you know?
53% of consumers said they would be likely to highly likely to leave a review after a positive experience if requested to do so by email or by text.
If you are already a restaurant partnering with TheFork, the guests who booked a table on TheFork will automatically receive an email after their meal, encouraging them to publish a review about their experience at your restaurant. The cherry on the cake is that all reviews published on your restaurant page on TheFork are done by actual guests who honoured their bookings.
Tripadvisor is an increasingly popular platform for people to leave customer reviews but how do you direct your clients to leave reviews there? We have an easy solution: with Tripadvisor WiFi, your guests can access the free WiFi network via a preconfigured page, on which they have to enter their email address or social media identifiers. Once your customers are connected, TripAdvisor WiFi Plus sends them a notification asking them to publish a review on your TripAdvisor page. It's just a simple notification, but it can enable you to collect up to 70% more reviews on your page.* 🚀
How to ask for customer reviews on your social media page
While consumer use of Facebook to evaluate local businesses has dropped from 54%** in 2020 to 48%** in 2021, Facebook is still very relevant when it comes to growing an online reputation. 
If your restaurant has a Facebook page and you would like to encourage your customers to leave reviews there, make sure that the reviews tab is enabled and optimized for maximum visibility. You can also choose to embed Facebook reviews into your website, or send loyal customers a direct Facebook review link. Make sure to provide fresh, engaging content to keep the conversation going with your customers such as information about special events, seasonal menus or other news about the restaurant. And again: always remember to answer customers who take the time to leave comments or write a review. If you see that a customer has posted pictures of your restaurant or a dish, why not drop them a line thanking them and asking for permission to re-post the picture?
How to get customer reviews with signs, postcards and receipts
📝Signs: leave a small, tasteful sign on each table and next to the register with a QR code linked to your social media page. Include a short call to action, telling customers that you are always happy to hear from them and asking for their feedback.
🖼️Postcards: take advantage of holidays or special events (such as Valentines Day, Christmas, Easter, wine tastings) to offer customers an attractive, free postcard featuring your logo with a holiday greeting and a link to where customers can leave feedback.
🧾Digital or paper receipts: include a link to a customer review page on Google, Facebook, Tripadvisor or your website at the bottom of your receipt, thanking your customers for their business.
Sources: *
**Brightlocal consumer review survey 2022
Boost your business with our PRO version now
Free until March 31st 2022