Brunch: An innovative Easter menu for your restaurant
11 April 2019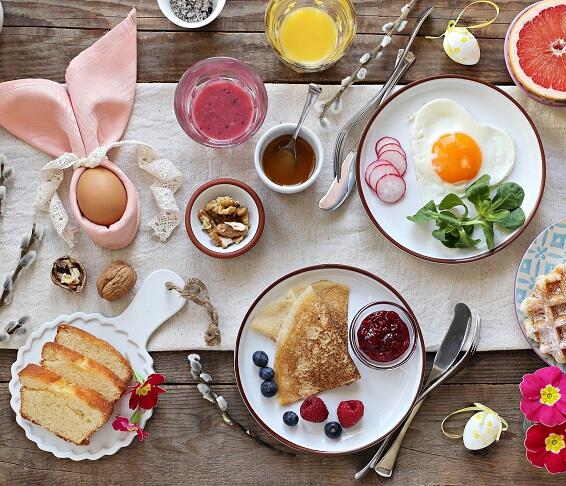 Celebrate the Easter season successfully in your restaurant!
This year, Easter Sunday and Monday fall on April 21 and 22, 2019. Your establishment has the opportunity to highlight the holiday. Rather than a traditional menu, why not bring in diners this Easter weekend with something newA delicious, indulgent brunch?
Brunch is a kind of breakfast that blends sweet and savory offerings in greater quantities and varieties and at a later time than usual: generally between 10 a.m. and 2 p.m.. This term, which comes to us from across the English Channel, is a contraction of the words breakfast (petit-déjeuner) and lunch (déjeuner). A favorite of gourmets and foodies, it is sure to meet with great success in your restaurant.
Here are a few tips to make your Easter Brunch a resounding triumph:
Be Kid-Friendly
Generally speaking, a restaurant that is prepared to meet children's needs will attract a noticeably larger clientele (up to 25% more) than its peers. Given that Easter is by its nature a major family holiday, providing kid-friendly premises and brunch menus is a must. That means making sure that your dining area is equipped to receive your youngest guests. First, you'll need the right equipment: high chairs and/or booster seats for regular chairs, as well as suitable utensils. Next, don't forget to train your staff on greeting children and treating them kindly. As for the menu, Easter meals are conducive to playful, creative presentations, so let your imagination run wild and be as fun as possible!
In addition, it's a good idea to organize some creative activities to keep children from getting bored. Why not invest in a variety of activity options: board games, coloring, drawing, modeling clay... There are plenty of ways to keep your youngest guests occupied and enjoying themselves while their parents are dining. That requires a certain degree of organization, of course, but an exceptional day calls for extraordinary planning. Your staff will undoubtedly be excited about the prospect of welcoming this new clientele. Consider it a great way to earn families' loyalty as well: If the children have a good time, they will surely ask their parents to return... It's a win-win situation!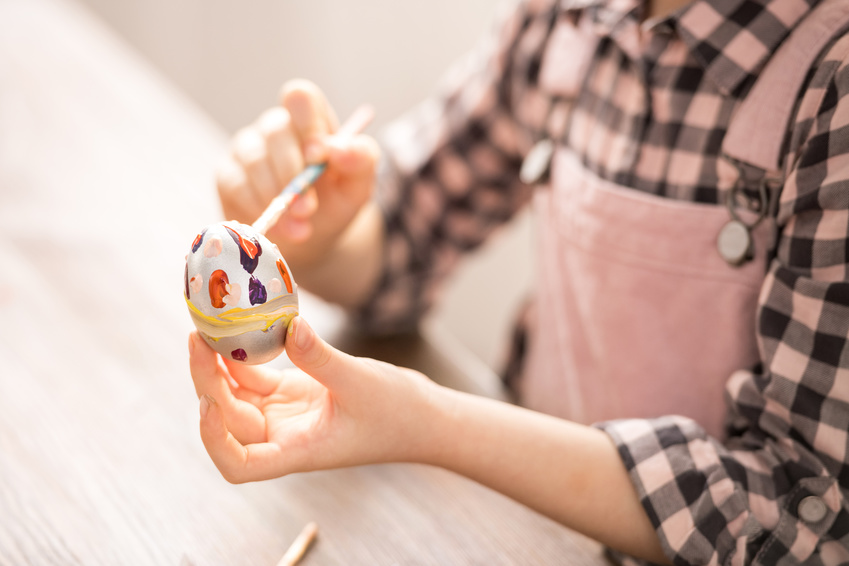 Bank on eggs in all their forms
Eggs have always been a Brunch menu brunch staple, and for Easter, they are the main attraction! Be sure to feature egg preparations served in the shell; hard- or soft-boiled eggs are to be favored over the usual scrambled eggs. You can also push the creativity even further by offering a few trompes-l'œil. In other words, offer dishes that have the appearance of eggs but made from non-egg ingredients with entirely different tastes. You could, for example, offer a cream soup served in shells. Set your imagination free and don't be afraid to give your guests a pleasant surprise!
Offer miniature versions of dishes
As they say, "Small is beautiful." When you offer smaller versions of your culinary options, children and adults with smaller stomachs have the chance to try a bit of everything. Tartlets, pancakes, cupcakes, brick pastry... Smaller sizes make for a friendlier, yet no less delicious, meal that will delight your diners. A word of advice about miniature dishes: It is best to offer a variety of simple, proven recipes, such as mini-croques monsieurs, mini tiramisu, mini quiches, etc., rather than trying out riskier processes. The miniaturized aspect will lend the dishes all the originality you need, and your diners will leave happy after a pleasant brunch filled with familiar flavors.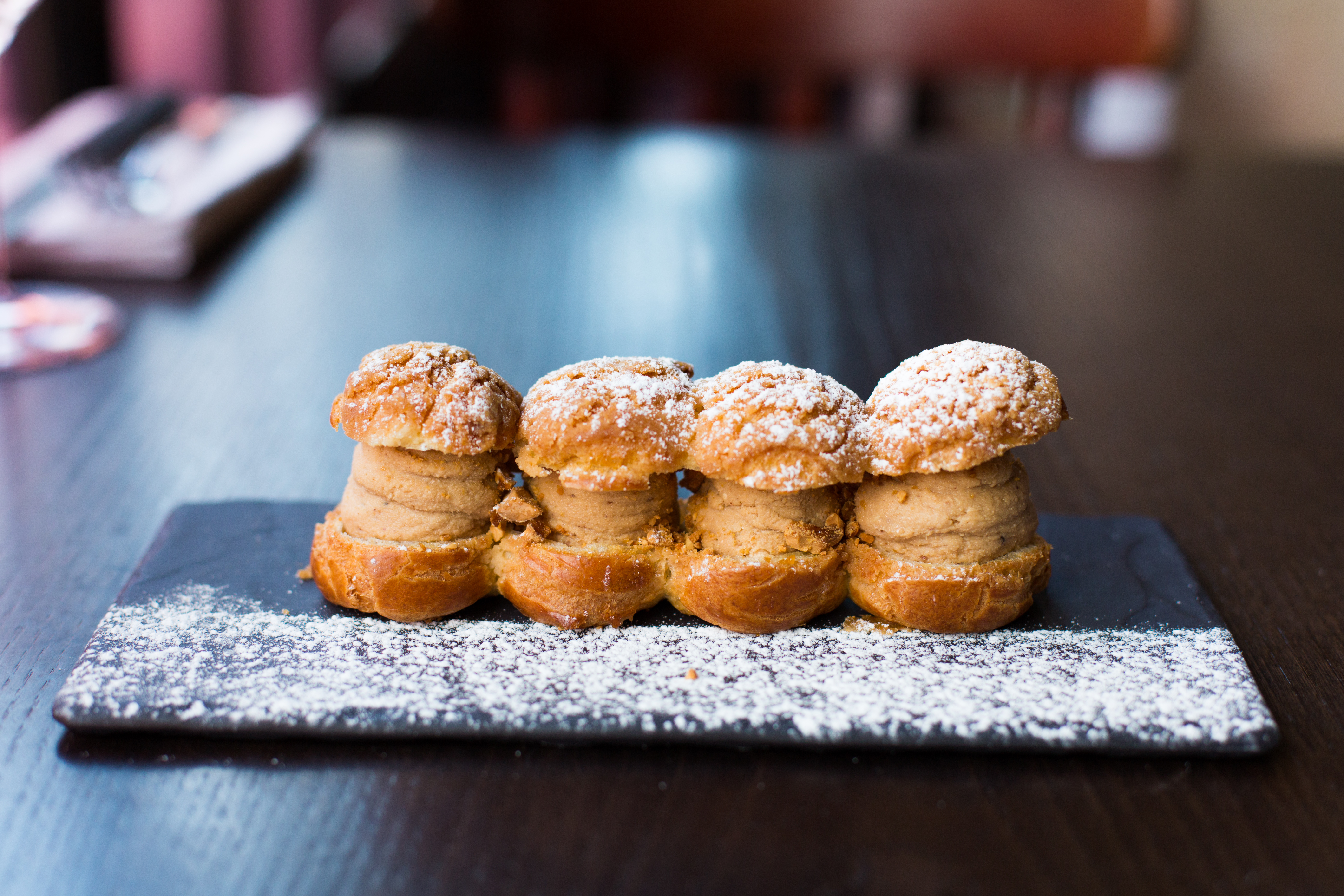 Chocolate: The Easter Essential
Chocolate – a favorite indulgence for so many of us and a staple at brunches – is also the undisputed star of Easter! Whether in white, dark, or chocolate, with hazelnuts, almonds, or a bit of fruit inside, chocolate always has its fans. Your guests will love it. It is one of those guilty pleasures that no one can resist during the Easter season. There is no shortage of recipes to help you stand out and offer the chocolate dish that will set your restaurant apart.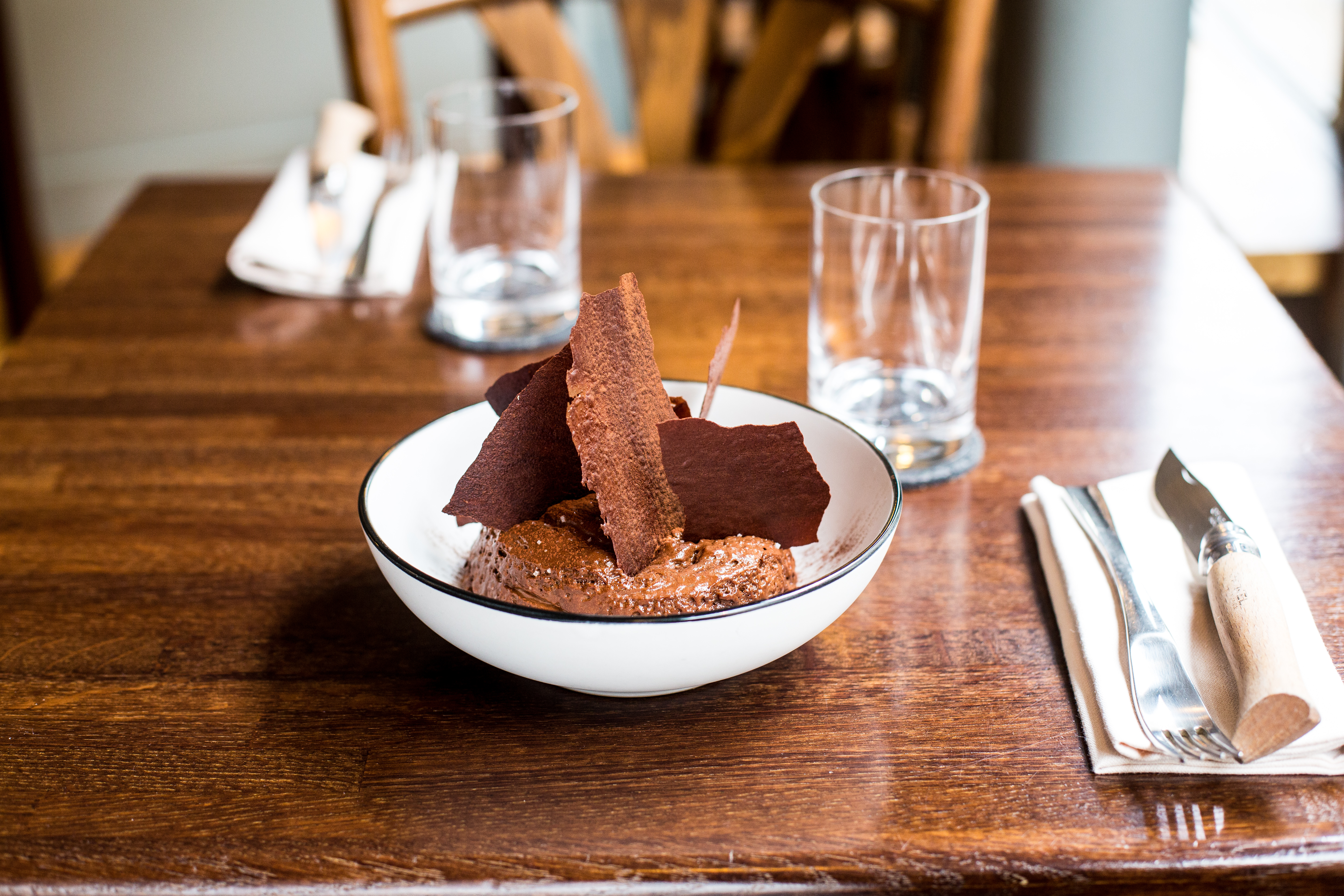 Organize an egg hunt to end your event on a high note
At the end of any Easter brunch, the children are hopping up and down with excited anticipation. Might the thought of searching for hidden chocolates have anything to do with that? Even if your establishment does not include any outdoor space, it is still possible to organize a successful Easter egg hunt. After all, interiors are simply packed with potential hiding places. In aprons, on shelves, well camouflaged in the kitchen... Chocolates could be anywhere! When children leave your event with pockets full of chocolaty goodness, smiles and good cheer are guaranteed. They'll go home with full tummies and full hearts, too.
If you found this article helpful, we invite you to read all the articles posted on the TheFork Restaurateur Blog to help you attract more clients to your restaurant. Simply click here.