How to attract more customers to your restaurant?
Published 06.08.2022 - Last update 06.08.2022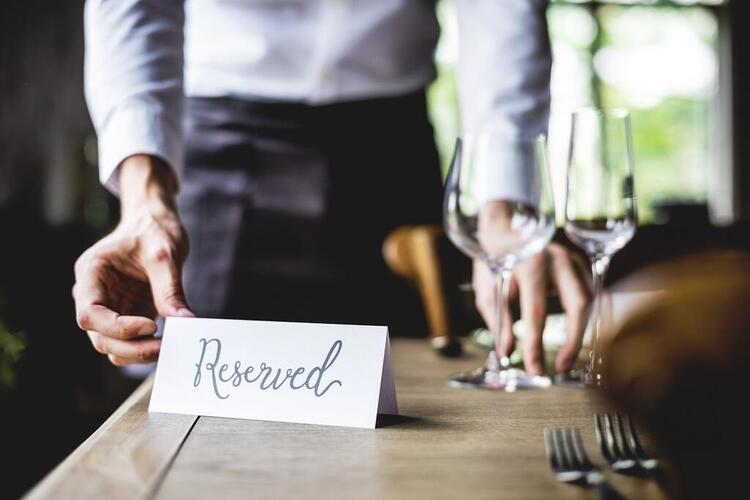 Many restaurants grapple with how to attract more customers. Even well-established restaurants with a solid, loyal customer base need to continue to think about how to bring new clients in the door in order to ensure the long-term survival of their business. Customers are in fact the foundation of any restaurant.
Why is attracting new customers important ?
Your customers' continuing business (and loyalty) should never be taken for granted even if your tables are filled on a regular basis. But with people having access to more dining out choices than ever before and the huge influence of restaurant reviews and social media, what can a restaurant do to stand out from the competition and entice customers to give them a try?  
Beyond providing excellent food and service, critical factors to achieve high customer satisfaction, there are  a number of other ways  you can take a pro-active approach to attracting new customers to your restaurant and ensuring the sustainability of your business 👇
How to attract loyal customers?
Encourage customer referrals: One of the most powerful forms of free advertising, word of mouth is when your happy and/or loyal customers tell their friends and family about your restaurant. Word of mouth is also one of the most effective ways to attract more customers. In fact studies show that people are much more likely to try a new restaurant based on a friend's or family member's recommendation than due to advertising 💬 However, word of mouth is a completely customer-driven organic process.  And not all of your happy customers will remember to tell other people about why they liked your restaurant so much.  One way to do this is to train staff to politely ask loyal customers to tell their friends about you and hope that they remember to do so. The risk is that customers may feel pressured and it is difficult to manage this process.  
A more effective, systematic approach is to set up a formal customer referral system. Most work by offering incentives to both the loyal referring customer and the new referred customer. For example, both the customer and his or her friend who tries your restaurant could receive a free drink, dessert or discount.
Why bother? Studies show that in addition to attracting new customers, customer referral systems build brand loyalty by nurturing the existing relationship between the loyal customer and the restaurant. An added benefit is that referred customers tend to spend more throughout their customer journey while costing less to convince than new customers. 
Organize special events: Event ideas to attract customers include holiday fixed price meals for Mother's Day, Easter, Valentine's Day or Christmas among others. Once you have planned a special menu for the occasion and prepared the holiday decorating theme, make sure to advertise your event well ahead of time on your website and social media pages 📱  Other event ideas to bring in new customers include wine tastings, partnering with a community celebration such as a block party or musical festival, birthday party meals, family, singles or date nights, among many other possibilities. 
Offer enticing customer promotions: Offer customers special promotions or deals to give them an added incentive to try your restaurant or to come back more often. Special holiday event promotions for people who book ahead of time are one idea, along with discounts for large group reservations, or special offers to incite people to reserve on low traffic evenings. Be sure to promote the special offers on your website, social media, and reservation platforms. 
Boost your business now
with our PRO version
Create an eye-catching content-rich website: Many people browse websites before choosing a restaurant. Ideally your website should do much more than provide the basic information (ie address, opening hours, telephone…). It should reflect your personality and tell your story with short, captivating editorial content and pictures 📸 A lot of people also want to have a clear idea of menu options and prices before committing to a reservation so we recommend showcasing your menu. It should also be updated on a regular basis to keep it fresh and exciting (i.e. add new menu options, special events, discounts and promotions, recipes…). Why not feature an automated easy to use reservation system to make it as easy as possible for people to reserve (and for you to manage your bookings). Design your own website if you have the time or get professional help to create a high impact restaurant website. 
Ask for and showcase customer reviews: An overwhelming majority of people today read customer reviews before choosing to try a restaurant. As such it is very important to encourage your team to identify the happiest, most enthusiastic or loyal customers and train employees to ask them for a review. Most people understand that your restaurant needs to continue to attract new customers to survive and they are likely to be happy to help you out if they love your restaurant ✔️ Always make sure to answer customer reviews by thanking people for taking the time to write you (even if the review should be negative). According to studies, people are much more likely to give a restaurant a chance if the establishment answers reviews consistently and in a professional, polite manner that shows they care about customers. Why not feature the best customer reviews on your website or social media page to amplify their impact.
Deliver an exciting new product, service or experience: start by taking a closer look at the restaurant options and experiences available in your community. Is there already a plethora of hip, singles driven restaurants in your area? Why not consider offering a new experience to meet the needs of a potentially under-served customer segment such as families with kids 👧 If child-friendly dining does not fit your vibe, you could consider whether you are offering enough vegetarian options to attract people who want to eat less or no meat. Do clients often ask you about how certain favorite dishes are made? Why not try offering cooking workshops as corporate team building activities to attract business clients. Without necessarily fundamentally changing your brand image and vibe we recommend thinking about what types of innovations you could potentially introduce to appeal to new customer segments and start bringing in new customers today.  
Customer referrals, promotions, events, reviews... Now you have plenty of tools to attract new diners to your restaurant. Be ready to welcome all of them after being applied! Which one will you start with? 🧲