Get your restaurant ready with TheFork Festival Checklist
Published 02.16.2022 - Last update 04.07.2022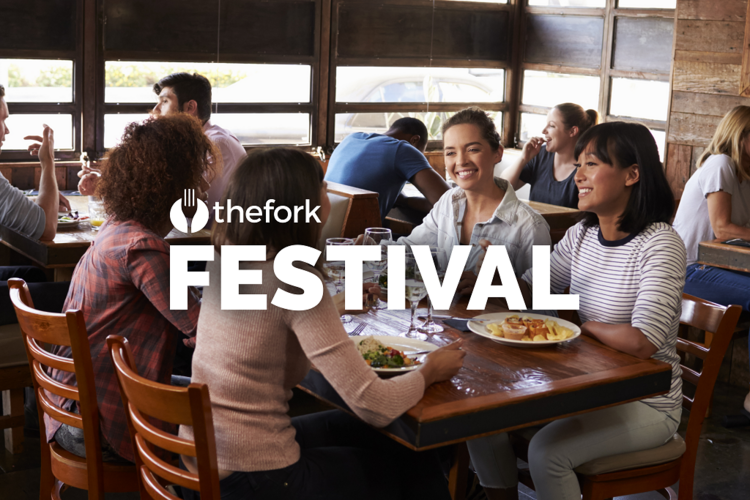 TheFork Festival is approaching and now is the perfect time to make sure your restaurant is ready to welcome and wow new diners!
We're so excited for another year of TheFork Festival, an event aimed at bringing more diners to YOUR restaurant lasting from April 21st to June 05th where TheFork participating restaurants offer a 50% discount to attract more diners. 
The results speak for themselves:
👀 restaurant page views on TheFork are multiplied by 7,5**
↗ ️restaurant bookings are multiplied by 2,5*
🔎participating restaurants get on average x3.5 new online clients*
🍽️ 80%** of restaurants setting up a special offer see a growth in their bookings and online traffic.
As participating in TheFork Festival can significantly increase your visibility and boost occupancy, we want to be sure your restaurant profile is the best it can be and your restaurant is ready to welcome more diners. 
Enroll in TheFork Festival
Boost your visibility & multiply your bookings
Prepare your restaurant and receive every potential additional booking from eager diners ready to dine with 50% off by utilizing a few tips and our TheFork Festival Restaurant Readiness Checklist!
 ✔️Refresh your restaurant pictures 
Your restaurant page photos should always be of high-importance, but during events like TheFork Festival it can really make the difference on multiplying your bookings. Capture photos in your restaurant of high clarity to share the best of what your restaurant has to offer from dining ambiances to your best dishes. Photos really draw diners in, and even more when they are new to discovering your restaurant.   
✔️Spotlight Your Menu
TheFork Festival is a great time to add a few new items or seasonal items to your menu to attract the variety of diners viewing your restaurant page. In addition you can spotlight some of your top selling dishes at the top of your menu page to draw diners as soon as they arrive on your page. Seeing dishes that other diners love or unique dishes can always help entice diners to try your restaurant out, especially when they are dining with 50%!
✔️Update Restaurant Hours
Make sure your restaurant openings hours and availability are up to date.
 ✔️Manage your E-reputation 
Be sure to respond to all your guests' reviews, both negative and positive, and showcase your excellent customer service to new and curious diners.
 ✔️Anticipate food supply 
Work closely with your suppliers and pay attention to supply needs to better anticipate them as demand increases.
✔️Be Properly Staffed  
Make sure your staff is ready to face a bookings raise as well as making sure you have an adequate amount of staff scheduled during higher booking times like weekends. In addition, make sure that your staff is aware of your participation in TheFork Festival, has access to TheFork manager, and knows how to spot a client that has booked with the special offer.
Once you feel confident your restaurant and restaurant profile are ready to welcome and wow all the new and returning diners during TheFork Festival, be sure to spread the word that you will be participating in TheFork Festival and offering the best dining deal of spring!
* Internal study conducted by TheFork in Europe for restaurants that had a -50% special offer activated during TheFork Festival event (October 2021)
**Internal study conducted by TheFork in Europe for restaurants that had a -50% special offer activated during 2018 and 2019.
***Internal study conducted by TheFork  about restaurants who participated in special offers 06/21