How to create a kid-friendly restaurant
Published 06.21.2019 - Last update 07.01.2019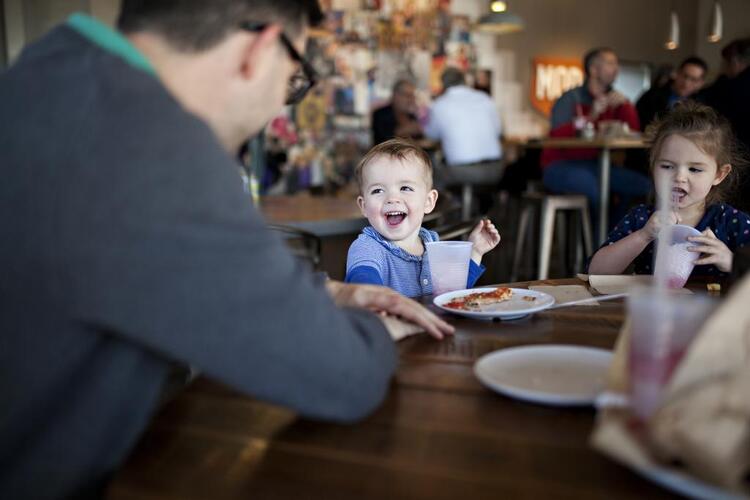 Children are probably the most demanding customers. For a family outing, parents will always prefer to choose a restaurant that accepts and caters to children, giving them all they need to be entertained. These Kid-Friendly restaurants attract a lot of customers. And for good reason, creating a kid-friendly atmosphere in your restaurant can reassure parents that the children are likely to enjoy and behave better during the meal. You can be sure that by seducing the kids you gain the loyalty of the parents, and you have the opportunity to welcome a family clientele into your restaurant. It is therefore very much in your interest to adapt your restaurant for the youngest members of the family.
How do you adapt your restaurant to be kid-friendly?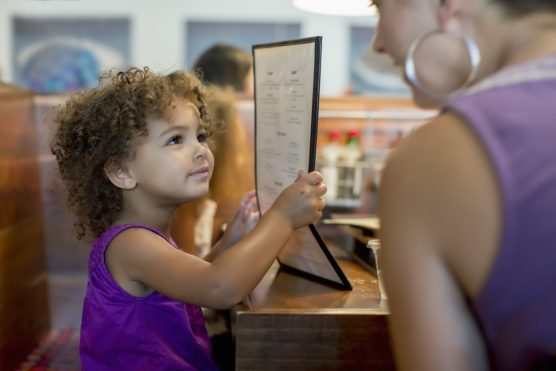 Here are some tips from TheFork to make your restaurant kid-friendly and how to welcome a family clientele:

Reserve a warm welcome for them. This is as valid for families as for other customers: the key to retaining your customers is to provide them perfect service in your restaurant.

Give them space. If you want to welcome families to your restaurant, it is essential that you have a spacious room. So provide large tables to accommodate them and enough space for strollers and children to pass between tables without disaster.

Buy suitable furniture. It is essential that you plan for high chairs, booster seats, extending tables and, if you can, install benches.

Include children's meals on your menu. Your restaurant cannot be kid-friendly without a kid's menu. Ideally, these children's meals should be offered at (very) reasonable prices, suitable for children and meet the expectations of the parents. But beware, they do not have the same expectations!
Children like to have a choice, and eating out is often an opportunity for them to eat fries and ice cream. But the parents will certainly prefer a better balanced menu for their children. It is therefore important that you offer several alternatives in your kid's menu.
For the main course, give them a choice between chicken with French fries or breaded fish with seasonal vegetables. We know it is often difficult to make children eat vegetables, so cook them in a way they'll like! You can for example replace French fries with carrot or sweet potato fries. Offer them a special kid's drink, such as a fresh fruit smoothie for example. For dessert, ice cream, fruit salad or organic yogurt could satisfy everyone's expectations.
Our advice is to choose simple tastes to please the children along with fresh and local products to appease the parents.

Take care with the presentation of this menu. There's nothing like a lot of color and fun dishes to impress the children.

A play area The new digital equipment makes it possible to create a true kid-friendly environment to entertain children. Touch tables, augmented reality games, cartoons and interactive floors are all likely to enthral them! But if you do not want to invest in digital equipment, you can always have confectionery or trinket dispensers plus a stock of toys openly available. This ensures distraction for the children and peace for the parents.

Pay a little attention to them. Give them a little gift such as a balloon when they leave the restaurant, this will help them remember your restaurant and ask their parents for a return visit.

Educate your teams. For family tables, send your waiters who like children, and who will be able to handle them and distract them. The patience and kindness of your staff will stimulate the children and will be noticed by the parents.

Children are budding artists! Give them an activity and coloring book or paper placemats with crayons so they can express their creativity.

The atmosphere in your restaurant is very important. Make sure it's family-friendly, warm and relaxed so that families feel at home.

An added extra: a garden or terrace will be very popular with children who can stretch their legs outdoors.
Apply these tips to your restaurant to attract family customers, and remember: parents tell other parents about great places. A kid-friendly atmosphere will allow you to retain the families that already come to your restaurant, and to attract new ones!