How special offers help you attract more guests
08.28.2019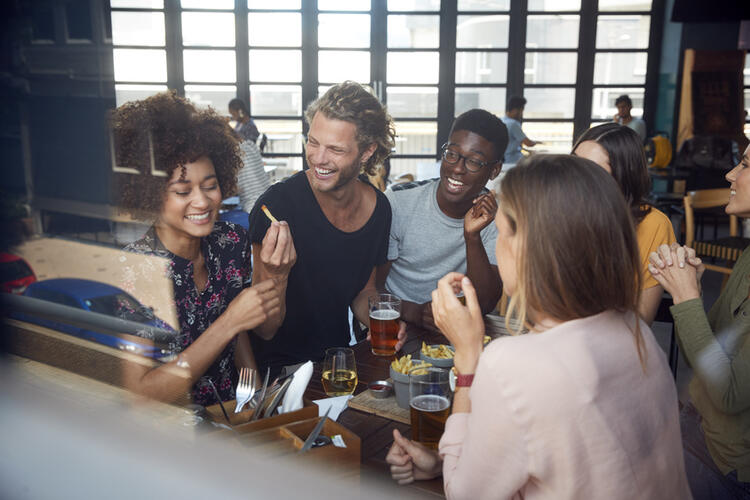 The priority for any restaurateur is to fill their restaurant, but that's sometimes easier said than done. There is strong competition between restaurants in cities, which is why it's so important to stand out from the crowd. Meanwhile, small-town restaurants need visibility. TheFork will help you achieve your goal by enabling you to attract new customers with special offers. Over time, this strategy will help you to maximise your occupancy rate and increase revenue.
The advantages of special offers for your restaurant
Increase visibility and get more bookings fast:
With TheFork, you have the option to offer your customers discounts ranging from 20% to 50%. When you offer a special 50% discount, you could see a 6.5x increase in the number of visits to your TheFork page and an 11-fold increase in your number of reservations!*
Fill your restaurant:
You can maximise your occupancy rate by setting the amount of your special offer, the days and times to which it will apply, and the number of covers.
For a restaurant that becomes profitable faster and stays profitable longer:
Special offers represent an additional source of revenue all year round. In addition, it's a risk-free investment because it helps you to attract new customers. It's a virtuous circle: With special offers, you can attract new customers who, if they're happy, will post positive reviews, return to your restaurant, and make other customers want to eat there too.
Even more advantages with TheFork
An exclusive tool
The option to give special offers to your customers is available only on TheFork's website and app; you won't find this functionality anywhere else! Your promos won't appear on partner sites such as Google.
Personalised support
Your TheFork Account Manager is there to help you find the best offer for your restaurant...
with no strings attached!
You can stop your special offers at any time; it's entirely up to you.
TheFork tips

Restrict your special offers to a limited number of customers
With TheFork, you can offer a discount of your choice on your restaurant's menu for a limited number of reservations. This allows you to rapidly fill your restaurant.

Offer promotions all year round
It's a good idea to offer promotions spread throughout the year. You can offer a promotion on your menu to give it a boost during periods of low demand.

Take part in TheFork Festivals
TheFork festivals give a real advantage to participating restaurants. TheFork festivals help you increase visibility and take advantage of an exclusive media strategy with PR campaigns, emails, and social media targeted to your customers. To avoid missing out on this great opportunity, keep a close eye on the emails we send you and contact your Account Manager for more information.
With special offers at strategic periods in line with your customers expectations, you're sure to be fully booked! Don't forget, it's better to have a table occupied at half price than an empty table. If you're not registered with TheFork, click here. And if you're already a customer, contact your account manager to find out more!
*Internal research conducted in 2017 on 600 restaurants in France, Spain, and Italy