5 ideas for an amazing spring menu in your restaurant
10.24.2022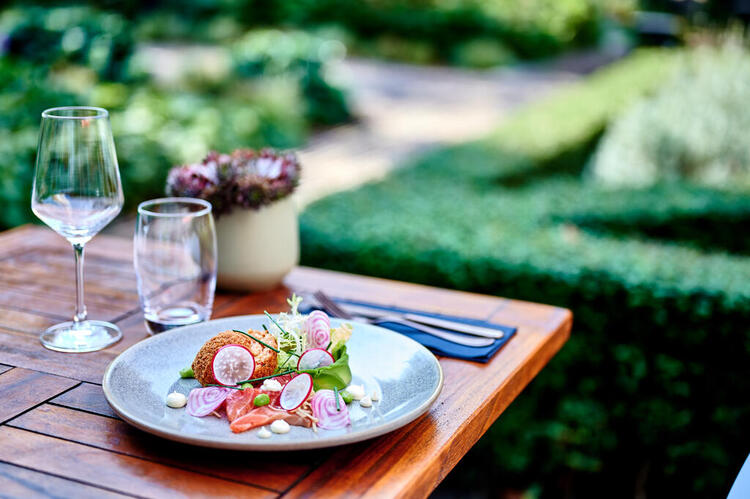 Spring has well and truly sprung in Australia, marking the start of our industry's peak time of year and a number of new and exciting trends. One of these is increasing emphasis on creating menus that reflect the amazing seasonal produce that Australia has to offer.
Spring is an opportunity to highlight delicious seasonal products like artichoke, asparagus, beetroots and other spring vegetables. This season is also associated with joy, and an abundance of colours, as well as re-birth and renewal, as nature blooms once more.
How can you reflect this general mood in your restaurant's dishes? Here are 5 ideas for offering your guests amazing spring menus. 
Vary between light and heavy recipes
One great thing about spring is that it allows us to be very versatile when it comes to our recipes, since it's an in-between season when refreshing dishes beckon, and yet there's also still demand for warm, hearty meals. In springtime, the key for a successful spring seasonal menu allows guests to choose between refreshing or lightweight meals, or more hearty dishes, depending on how they feel that day, or what the weather is like. 
Varied product types
In keeping with the idea above, the ideal spring menu includes a lot of variety in terms of the produce and ingredients offered. For the chef and the restaurant's cooks, it's an opportunity to get creative with the menu, since they can combine very different recipes:
Starters can include very colourful salads, tortillas or stir fries, recipes that highlight cheese, cold soups, cold pasta, tempura, crepes, seaweed, carpaccios, etc.
For mains, it's also a good strategy to offer fish, like cod or monkfish, paired with citrus fruits like orange, seafood like squid paired with seasonal vegetables, as well as more hearty dishes like lamb
As for the desserts, it's best to offer options that feature in-season fruits like lemon or orange souffles or mousse and sorbets.
,
Seasonal beverages
Another thing guests love to see in a spring menu is beverages like fresh fruit juices or smoothies, which serve to:
Refresh their palates in a more natural and healthy way, and fits right into the organic food trend.
Add nutritional and health benefits, especially when it comes to beverages with the ideal vitamins needed to boost the immune system and fight colds and allergies, which are common during this change of season.
Please the eyes and the five senses with all the colours, aromas, and flavours that this kind of beverage offer. They might be considered summery drinks, but get ahead of the curve and serve them in spring.
,
Flowery presentations
A winning spring menu can literally include flowers, by including edible blossoms and colourful products in the dishes. At this time of year, it's a good idea to pay special attention to the aesthetics of your dishes, and to create presentations that leave your guests wide-eyed, sparking joy and good feelings.
In this sense, it's important for these presentations to also be visible through pictures on the physical menu, to catch the customer's eye when they make their choice. Make sure to also feature them in posts on social media like Instagram or Facebook, your website, and specialized portals like TheFork. Upload colourful photos of your spring menu!
,
Spring-inspired names
You can also emphasize your spring recipes by using appealing, juicy names that pop on the menu, using words associated with the season like bright, refreshing, sunny, etc. Creativity can make all the difference here:
Festival of sweet cheeses and fruits.
Bright pea and pine nut cream soup.
Ultra-fresh avocado, alfalfa, and shrimp salad.
New life smoothie with strawberries, oranges, and ginger.
Enchanting strawberries-and-cream souffle
Chocolate and cherry delight.
Who could resist a spring menu like this one? We wish your restaurant a busy season that's full of reservations, and hope that the dishes that come out of your kitchen leave your guests happy and satisfied. Remember to promote your spring menu on TheFork so that nobody can miss it.
Still not on TheFork? Click here.