10 tips to increase occupancy at your restaurant
06.03.2019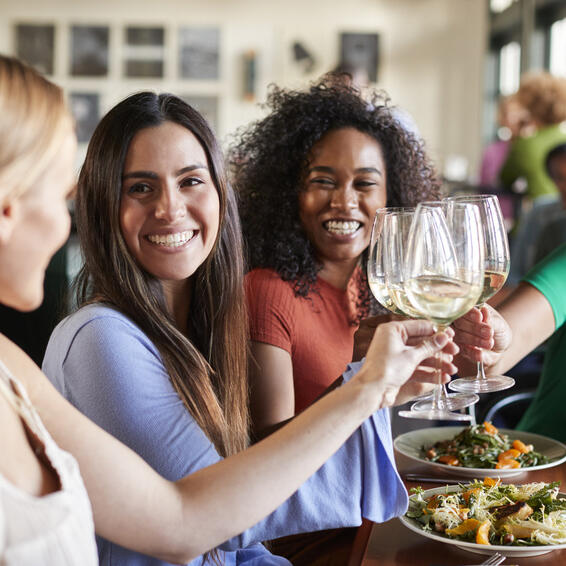 Increasing your restaurant's occupancy to always be in the black is one of the main tasks in Restaurant management. It's not an easy task at all, given all the variables that come into play when it comes to keeping tables full. What's certain is that thanks to technology, our sector is evolving, and it's getting easier and easier to achieve high occupancy on a regular basis, without having to invest too much.
Here we present you with our "step by step" plan to gradually optimise occupancy at your restaurant!

Optimise your digital profiles
The least we should do nowadays to have full tables is have a strong online presence in various channels. In this regard, be sure to have:
A Google Business page of your restaurant so customers can find you, especially in Google Maps.
Have a reservation button on your webpage, Facebook page, Instagram profile and a TripAdvisor button for your business
Consistently update your restaurant's TheFork profile and TripAdvisor profile to receive reservations on a regular basis.
If you still aren't on TheFork, Click here to activate all these advantages.
Offer promotions
Another formula to attract customers is to offer discounts and promotions, since we know that customers will feel more motivated to come to the restaurant if we give them a discount. To do this, we encourage you to offer them with TheFork. This way, you'll increase reservations when you need them most.
You can offer a 30% menu discount to a limited number of reservations when business is slow, for example. You can also join TheFork Rewards program, which allows customers to earn a $20 reward voucher to spend at participating restaurants. Contact your TheFork advisor to get started with it.
Participate in special events to increase reservations
The yearly restaurant calendar is full of events that help us increase our occupancy. Valentine's Day, Mother's Day and Christmas are times when you have to pull out all the stops to make the most of increased reservations.
We also have our own TheFork Festival events created especially so restaurants can fill their tables at other times of the year. We encourage restaurants to offer special discounts to customers by giving them great publicity in advertising campaigns. Take part in them to fill your tables!
Organize your occupancy based on your restaurant's actual capacity
Once we apply strategies to attract more customers, we have to take other steps for occupancy to be just right and increase over time. The first thing is to calculate the business's actual capacity in terms of usable production space so that we can figure out how many customers you can serve. This is something you need to know in order to increase occupancy in the right way.
Determine the average time of your service cycle
Once we know how many customers we can serve, we need to calculate how long approximately service cycle will take for each one. This refers to the estimated time from when the customer enters the restaurant's door until he leaves. What good does this do us? It helps us know how many parties we can serve during each shift and, this way, increase our occupancy.
Double your tables to double your occupancy
If we already know the business's production capacity and the average table times, we're ready to double our tables and double our profits. In other words, occupying each table two or even three times per shift and, in this way, doubling their output. Do you already do this in your restaurant? This is a very common, effective technique used by restaurants to increase table turnover and serve twice as many customers during business hours.
Use a digital floor plan to organise occupancy
Do you have all your parties reserved? Great! That said, it won't do you any good having enough customers to fill the tables if we manage occupancy wrong. So, it's important to organize reservations well based on tables and times, and also to adjust occupancy in light of unforeseen circumstances. For this, we believe the best solution is to use a digital floor plan that allows you to manage and change all reservations in real time so you have better control.
Manage reservation availability so you always have full tables
Another way to achieve high occupancy is to create a game of supply and demand with you online reservation availability. Having trouble filling tables on Monday nights? Offer a 30% discount and increase available reservations for this time in your TheFork profile. Finding it impossible to fill tables in the first week of January? Activate a new years promotion and increase your reservations during this time period. This is a very effective way to modify the number of online reservations available and use them in our favour.
Activate a waiting list so you don't lose any customers
And what happens if these strategies garner more reservations than tables available per shift? Don't lose them! With TheFork you can activate a digital waiting list that allows customers to sign up to receive notice when the restaurant has tables available again. It's a magnificent feature for restaurants and customers alike because the restaurants can make the most of all the reservations they receive, and the customers have a higher likelihood of eating in the restaurants they choose.
Reduce no-shows to avoid empty tables
Last but not least, we encourage you to take certain actions to prevent tables from ending up empty because of no-shows. For example, with TheFork you can activate an automatic reminder and a mass SMS reconfirmation for reservations to reduce no-shows by forgetful customers as much as possible. This way, you're always guaranteed 100% occupancy and you increase customer engagement with the restaurant.
Empty tables after following these tips? No way! We're convinced that, by following these steps, you'll be doing everything you need to do to increase your occupancy effectively over the long term, which is what matters. It's worth it!