3 Tips to Boost your Restaurant Advertising
Published 07.05.2021 - Last update 07.12.2021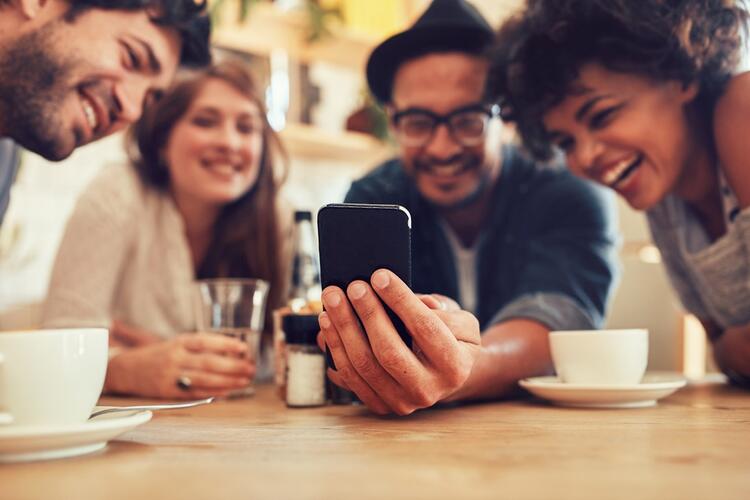 Discover a few simple tips to boost your restaurant advertising.
Diners today have no shortage of ads circulating their screens to capture their attention and spark interest in a business or service. Restaurants, fortunately, are selling one of the most appealing things on the web, food.
With a sometimes overwhelming amount of restaurant options to choose from, diners could use a little help and motivation in choosing and finding a restaurant - your restaurant.
Make sure your restaurant stands out with advertising
A little extra focus on advertising is a great way to reach new diners and remind them why they should always have your restaurant in mind when ready to book a table. 
We know you are offering delicious dishes and great service, so here are a few tips you can utilise now to spread the message to future and current diners and boost restaurant advertising.
Incentivise with offers and promotions
Who doesn't love a good deal? Diners are much more enticed by a restaurant or making a booking when they have an incentive. Offering promotions, loyalty programs, and special offers are an easy way to advertise your restaurant and spark interest. 
While you may feel the pressure to offer grand promotions or nothing, it's not the case as even small incentives could go a long way when diners are choosing between you and competitors. 
Some incentive ideas to utilise: 
Happy hour or specialty menus

Offerings to restaurant frequents 

Social media competitions or giveaways
Once you have curated some offerings to draw attention, you want to make sure they are seen by your diners. Utilising social media is an easy and great way to spread the word and don't worry you can still reach new viewers without depending on paid social ads. Post with hashtags and on your Instagram story to expand your content viewership, and broaden your presence by uploading content to trendy platforms like TikTok. 
Another way TheFork partners can let diners know about their offers is by highlighting them on your restaurant's TheFork page. When diners are searching for restaurants like yours they will easily see the offers being advertised for your restaurant. Even during periods where your restaurant has no unique offers available, The Fork partners can benefit from incentivising diners with Yums through the Yums loyalty program allowing customers to receive Yums after bookings in order to gain enough to receive a dining discount.
Also, you can always highlight your promotions with email marketing, which is another excellent way to boost advertising.
Not working with TheFork yet?
If you want to boost your bookings, Try out our PRO version now!
Email Marketing
Advertising with email marketing is an awesome way to improve CRM, stay in touch with your diners, and get them back to your restaurant. Share news on your venue, promotions, menu information, and much more all in one place they are sure to see. The good thing about email marketing is it can be very effective and simple to achieve with the help of online email platforms. With many platforms you can get creative with designs, easily add and manage customer databases, and keep track of your communication.
TheFork Manager Pro+ is a great example of an email marketing tool and overall excellent addition to restaurant management. Use TheFork Manager Pro+ CRM  tool to boost your advertising and easily access the benefits of email marketing.
How to make the most of your database and CRM tool
Bet on TheFork Manager to segment your database and communicate with your clients
Easily create and send e-mails campaigns
Choose from a variety of design templates you can easily edit and tailor, making email marketing easier and less time consuming but still appealing and effective to your diners.
Easily test and monitor campaign results
Make the best of email campaigns by seeing what works best with your diners and understanding their interests with campaign monitoring.
Export, duplicate, and import your customer database
Grow your database easier by having access to all emails made from online bookings and the ability to import any previous databases.
Segment your database easily to create unique campaigns for different diners and different goals.
 Cultivate a good reputation
What better way to advertise than letting your diners advertise for you.
21% of diners rely on friends and family to advise them in choosing a restaurant and 58% on reviews*.
Word of mouth has now become one of the most powerful advertising tools to take advantage of. Encourage diners to capture and share photos on social media when dining with you and encourage them to leave reviews with incentives.
By joining TheFork, when diners book at a restaurant they will automatically be sent an email prompting them to leave a review and these reviews will be viewable by all users. Also don't be afraid to share what diners are saying about your restaurant on your social media pages, in your email marketing, and on your website. This is a great way to advertise your restaurant as diners feel confident booking with a restaurant others give a thumbs up to.
This winter, utilise these tips and benefit from working with TheFork to place a little extra focus on boosting your restaurant advertising for added buzz and visibility.
Sources:
*B2C Survey sent by TheFork in June 2021 , Global Figures of 7 countries (Netherlands, Portugal, France, Belgium, Switzerland, Italy, Spain)