The successful way to open your restaurant!
Published 03.10.2020 - Last update 03.10.2020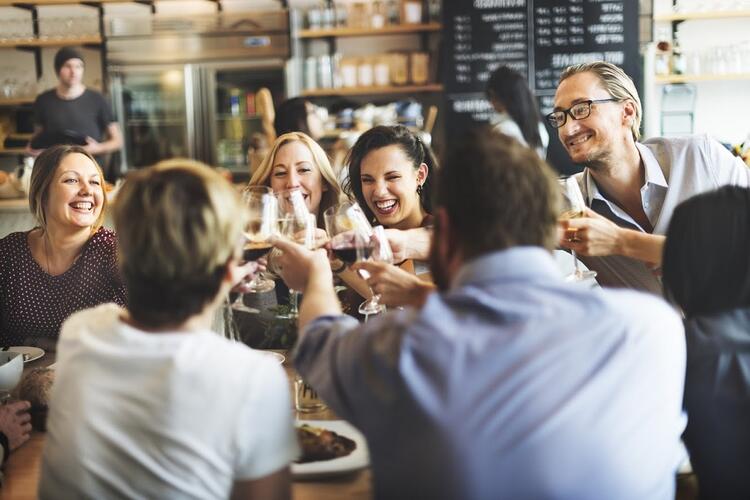 How to ensure the success of your restaurant right from the start! 
The opening of a restaurant represents a real challenge. However, if you carry out certain steps correctly, it will enable you to start off in the restaurant world on the right foot.
In fact, in spite of all the questions that arise when launching a restaurant and the issues that restaurateurs may come across, the implementation of a strategic analysis upstream helps to avoid many potential problems and so start the project on a sound footing.
We have decided to use this article to highlight the essential steps that need to be followed and considered to ensure that you launch your restaurant under the best possible conditions and so achieve your long-term goal.  
Develop and define your concept: 
Establishing a business in the restaurant sector requires a big investment and an equally big commitment. 
It is therefore crucial that, at the beginning of your project, you concentrate on your vision of the ideal restaurant. You should feel free to push your creativity to the maximum and follow your dreams! 
This will enable you to work on the fundamental things that motivate both you and your staff. 
  Analyse your environment: customers and competition: 
Once you have defined your ideal concept, you should then analyse your environment to see which type of customers will be receptive to it. 
For this, it is essential to carry out market research. This is the time when you can survey the opinions of future customers and analyse the feasibility and relevance of your offer. 
This will also enable you find out about the competition around you and thus have a clearer vision of the added value that you can bring to your concept.
You can also adapt the latter to offer something unique and original.
 Define your added value and your business plan: 
Now that you are totally familiar with the business environment you will be working in, whether from a competition point of view or the pulling power of your concept, it is time for you to make some strategic decisions which will forge the identity of your restaurant. :  
- The location of your restaurant: This is a key part of the puzzle. Note that this choice will be a determining factor in the success of your restaurant. An unfavourable location alone could have a damaging effect on your launch. It doesn't matter how long it takes to set up your restaurant, as long as you haven't found the ideal location, keep on searching.
- Your menu: the flagship feature of any restaurant and the defining ingredient of its identity, your menu is key to raising awareness of the identity of your restaurant and to creating an experience that reflects your vision. It is therefore crucial to choose its content to reflect your concept, your target customers and the competitive environment around you. 
- Your suppliers: Once you have created your menu, you need to start looking for trustworthy, local suppliers who can assist you in your quest to offer high-quality food with unique flavours, the cornerstone of your project. This choice also needs to be made with your concept's target customers in mind to ensure an average bill that will please them, not turn them away.  
- Your prices: Now that you have chosen your suppliers, you will have a good idea of the cost of your raw ingredients and so you need to set your prices. It is also a good idea to analyse the average bill of your competitors to ensure the prices you will be charging will enable you to make a profit and be competitive. 
Obviously, your choices will also be influenced by the implementation of a business plan. Your business plan will first enable you to assess the funds you will need to achieve your project. Secondly, it will be an additional and necessary support in your quest for finance from your bank or another source of funding. Lastly, it will be a way for you to assess the potential profitability of your project and draw up a management plan of the costs required to ensure the profitability of your business. 
Last but not least point to consider, before launching your restaurant, make sure that you have the licences and other legal authorisations required for opening a restaurant.
  Set up a marketing strategy: 
Having sorted out all the logistical problems involved in the creation of your restaurant, it is now time to think about how you are going to promote it.  
These days, the most efficient but also the most economical way to launch your business is to create an active online presence. 
Create a page on social media like Instagram or Facebook. You can post photos of new à la carte dishes, but not just any old photos. The thing that works these days is 'instagrammable' photos that make people want to come straight to your restaurant and try your food ! 
Create a web page for your restaurant. It is now very important to have a presence on a website where your customers can look at your menu and find essential information such as your opening times, your contact details as well as photos of your restaurant and your food. 
To do that, you can partner with companies like TheFork or Tripadvisor where you can create a page that reflects your restaurant and where customers can book directly but also increase your visibility via their huge community of users (29 million visits per month to TheFork).
You can also link this page to your social media so you don't miss any potential customers! 
  Optimise your efficiency with new technologies:
Today's market offers a wide range of tools that accelerate and optimise restaurant management.
They represent a real advantage in the development of a restaurant because they offer a saving in time but also increased productivity, visibility and thus turnover. 
This is the TheFork's mission in a nutshell: to create tools that enable restaurants, and those just starting out in particular, to be fully booked most of the time.
Our tool, TheFork Manager is software that makes it possible to manage several functions within a single platform, such as bookings, the customer database, the occupancy rate, and so on. 
Click here to take advantage of it as soon as your restaurant launches.
  Keep up to date with trends:
As we said earlier on, it is essential, to the success of your restaurant that you keep up with current trends both regarding the experience that will be offered but also its operation.
We advise you, before the launch of your restaurant but also on a regular basis, to keep yourself up to date with the latest trends in the world of food by reading blog posts and articles in the press. 
For example, did you know that customers are increasingly attracted by restaurants that offer sustainable cuisine from every point of view (the food, the cutlery, the decor) or that the place of technologies such as robotics is growing in the restaurant world? 
This information is taken from research we recently conducted in collaboration with an agency on the latest trends in the world of food. 
You'll also find a wide variety of useful information on running your restaurant, by reading our blog. 
Not part of our community yet? It's the perfect time to join us! Click here and facilitate the launch of your restaurant via key features that will help you optimise its management.