How to interview a chef
11.17.2022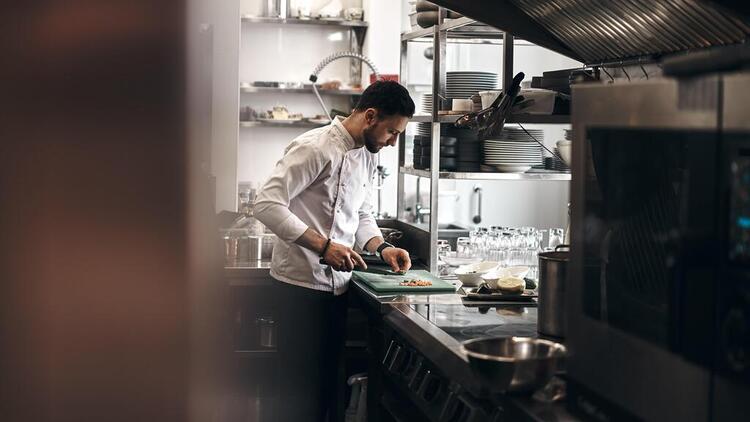 Hiring a chef is one of the most critical decisions you will make for your restaurant. The right chef can potentially whip your kitchen and your restaurant into shape while a chef who lacks essential skills can take your business out of the frying pan and into the fire.
The culinary powerhouse and creative force behind the food in most restaurants, the chef is also responsible for managing kitchen staff, overseeing day-to-day kitchen operations, and making sure the front and back of the house are on the same page. Seems like a tall order? That's because it is! The chef's position is demanding and involves a smorgasbord of qualities and skills along with excellent cooking technique, deep knowledge of food and creative vision; So how do you hire a qualified chef who ticks all the boxes?
Take the time to prepare the chef interview carefully before meeting candidates so that you have a clear idea of the qualities and skills you are looking for in a chef.
Below is some food for thought on what qualities to look for in a chef. Naturally, each restaurant is different, so there is no all-purpose recipe to find the ideal candidate. Use these ideas as a guiding framework to make the chef interview as productive as possible for both you and the candidate.
How to interview a chef: what qualities and skills are important?
Amazing cooking skills of course, but not only. Most chefs, no matter the size or style of restaurant, need a range of skills and qualities which can be divided in three main areas: culinary skills, soft skills and business skills. The goal is to find a chef with the right balance of skills for your restaurant.
🤝Soft skills for chefs
Leadership: Knowing how to lead a team is essential for any chef. This means striking the right balance between inspiring and motivating kitchen staff to do their best, while getting them to follow orders and work efficiently together as a team. The chef must also be capable of uniting people who may have very different backgrounds and personalities around common goals, while recognizing and nurturing their individual talents and potential. 
Boost your business now
with our PRO version
Multi-tasking and crisis management: Chefs have a lot on their plate: from designing menus and plating to managing people and overseeing every single kitchen operation. In a fast-paced, often stressful kitchen environment, the chef must be a cool-headed, agile, multi-tasker able to focus on the details while never losing sight of the big picture. Even in the best-run kitchen, the unexpected problem arises: employees are out sick, equipment malfunctions, or an ingredient runs out; the chef will need to problem-solve quickly while staying calm and focused.
Strong communication skills: The chef must clearly communicate his or her culinary creative vision and standards to the kitchen team, while developing good relationships with suppliers, and keeping partners and managers in the loop about any issues in the restaurant. The chef must also train kitchen staff, and let people know what they are doing right and what they need to improve. A chef who knows how to provide constructive criticism, and communicates in a respectful manner with the team will help create a positive back-of-house environment. 
👩🏼‍🍳 Culinary skills
The chef is typically in charge of designing the menu and plating, sourcing and selecting ingredients and teaching staff how to execute dishes according to instructions. This requires in-depth knowledge of ingredients and food pairing as well as expert cooking skills in a wide range of areas which may include pastry making, sauces, plant-based cooking, grilling techniques, or any number of cooking styles and techniques from different countries. Chefs are also expected to have perfectly mastered the art of prepping ingredients, the foundational cooking methods (sauté, grill, broil, poach, roast, braise, fry….) and strong knife skills, among many other specific skills.
Above all the best chefs are passionate about food, committed to excellence and open to innovation. They tend to be creative, curious people who are constantly on the lookout for new ingredients, food pairings, techniques and ideas from other food cultures. 
💼Business skills
A well-rounded chef also needs to have good business sense and skills: after all, the chef manages inventory and orders, works directly with suppliers, controls food and beverage costs, and often is in charge of scheduling kitchen staff and overseeing kitchen salaries.
The chef is also responsible for ensuring the kitchen and all food preparation operations meet local food safety requirements and inspections. These tasks require being rigorous and highly organized. Inventory mistakes or sloppy compliance with health inspection rules can be very expensive for a restaurant.
When preparing for the interview, keep in mind that not all of these skills and qualities will be equally important for your chef's job.  Decide what is most important for your restaurant, what skills or qualities are you willing to compromise on and what you could potentially teach a chef if he or she does not yet have a skill that you want.