How to reduce waiting time in a restaurant
07.27.2022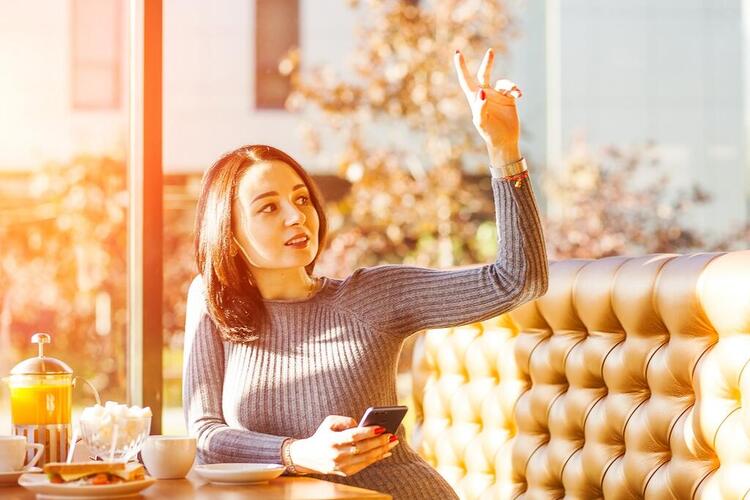 Waiting a long time to be seated, to get your food and drinks or to get the bill is one of the main sources of customer dissatisfaction. There is no denying that 'good things come to those who wait' - most customers understand that high quality food made from fresh, seasonal ingredients can take longer to prepare and therefore longer to serve than fast food.
And while some customers are willing to sympathise if you explain you are short-staffed or under-resourced, there are limits to diners' patience. Even the most popular restaurants can lose customers because people don't want to deal with waiting in a line to be seated or waiting endlessly for the waiter to take the order or bring the check.
Long restaurant wait times are also a source of stress for staff, who have to try and placate frustrated customers along with handling their other duties. In addition, depending on the frequency and extent of the issue, it can lead to a loss in revenues due to customers giving up in desperation or leaving poor customer reviews. According to one recent study, longer waiting time may lead to reneging behaviour, as well as a longer time until a customer returns, and a shorter dining duration*.
However, long restaurant waiting times is not an unsolvable problem. If you are looking for ways to reduce your restaurant's wait times and keep your customers happy, check out our ideas below.
Five ways to reduce waiting time in your restaurant
Take Reservations
Today many restaurants do not accept reservations. While this may seem like a good idea (no risk of customer no-shows, frees up staff for other tasks, can make a restaurant seem desirable), accepting reservations is one of the most effective ways to limit the time customers wait for a table. It is also a courtesy that many customers appreciate to be able to reserve. 
Set up an online reservation system
You can make the reservation process fast and easy for both customers and for yourself by setting up an online reservation system on your website and linking it to a reservation platform such as The Fork Manager. This way you know exactly how many tables are filled for each service and you can gain valuable insights over time into busy or slow times. Online reservations are also an excellent way to start a relationship with customers and keep track of return customers. Alternatively, you could also choose to accept reservations for larger parties while leaving the rest of the tables free for walk-ins.
Boost your business now
with our PRO version
Offer customers a digital waiting list option
Sometimes there are more reservations than availability on platforms like TheFork. What if instead of turning away these potential customers you could offer them a waiting list option? With TheFork digital waiting list, customers can sign up to receive notifications letting them know when the restaurant has tables available again. This is a clear win-win solution for both you and the customer.
Set up a Virtual queue
This is an automated system to manage and track diners waiting to be seated at your restaurant when they arrive without a reservation. Customers' details are taken and they receive an alert when their name is up next in the line. This definitely makes the wait more enjoyable for customers who are free to explore the neighbourhood or even run a short errand nearby rather than waiting in place or outside with nothing to do. It also means that customers don't have to stress about losing their place in the line if they move. 
Train staff to prevent waiting time
A well trained team who is used to working together and communicating with each other is essential to reducing restaurant waiting times at all levels. There should always be close collaboration between the front room and kitchen staff. There is nothing worse for a customer than seeing his or her food ready at the food station while there is no one in sight to serve it or worse yet, the waiter is around but doesn't seem to notice the food waiting. Remind staff to bring customers the menu quickly after they have sat down or to explain how to order using an online menu. By the same token, don't keep customers waiting for the check. If needed, have one person to keep a constant eye out for people who are ready to pay. This will keep customers happier and free up tables for new customers.  
If in spite of all your efforts, people do have to wait excessively for a table or their meal, make sure to apologise genuinely and make the wait more bearable by offering them a free drink, snack or dessert. While this costs something, it shows that you really care about your customers and will hopefully help build a positive, enduring relationship with them 💚
* Vries; Roy; Koster. 2018. Worth the wait? How restaurant waiting time influences customer behavior and revenue. ScienceDirect