Make your restaurant management mobile with TheFork Manager and its new features
10.29.2021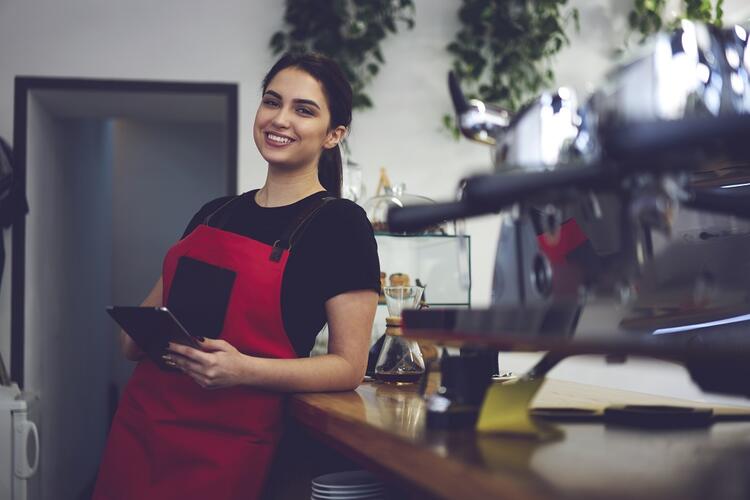 Simplify your restaurant management with convenient, organised and easy-to-use mobile features you can access anywhere and at any time. 
Restaurant management can be unpredictable - no two days in a restaurant look the same. Having the ability to easily access key features of your restaurant management software anytime on your mobile devices can help keep your restaurant workflow running smoothly. By making your restaurant management mobile, you can always stay updated to keep your operations running seamlessly with TheFork Manager and take full advantage of having access to key features at your fingertips.
Full mobile access to your restaurant bookings and real-time occupancy 
View, find, and filter through reservations directly from your mobile device to understand real-time and future restaurant occupancy at any time. Manage call-in reservations and walk-ins easier during busier hours by having quick access to your availability. View any cancellations or new reservations made within minutes. Use these features to take full control of your online booking availability with the option to stop online reservations at any moment based on restaurant needs.
Also find a reservation overview with filters and sorting options which will give you a look at where your reservations came from and how many in total were received to help forecast potential demand and make adjustments. 
Sort and filter reservations by:
Time
People
Status
Name
Table
Payments
Manage and Update your TheFork Profile directly from your device
Keep your TheFork Profile up to date at all times with on-the-go access to your menu, photos and reviews. 
Reviews
Browse diner reviews using filters and sorting, and respond to diners in real time from your mobile device.
You can filter and sort for reviews by:
Reviews with or without comments 
Positive or negative
Meal Date
Menu
Easily edit your menu to ensure diners have accurate information regarding your dishes and their availability. In the case that a dish or certain ingredient becomes unavailable, feel confident that you can let your diners know right away. 
Photos
Capture and upload beautiful restaurant photos directly from your mobile device and upload them to your TheFork profile. In addition to adding new photos, reorder, delete and update current photos to make sure your profile photos are appealing and relevant to diners.
Boost your business with our PRO version now
Free until Dec. 31st
Make your restaurant management limitless and more flexible with digital and mobile access through TheFork Manager.