Kids menu ideas for your restaurant
Published 04.14.2022 - Last update 04.20.2022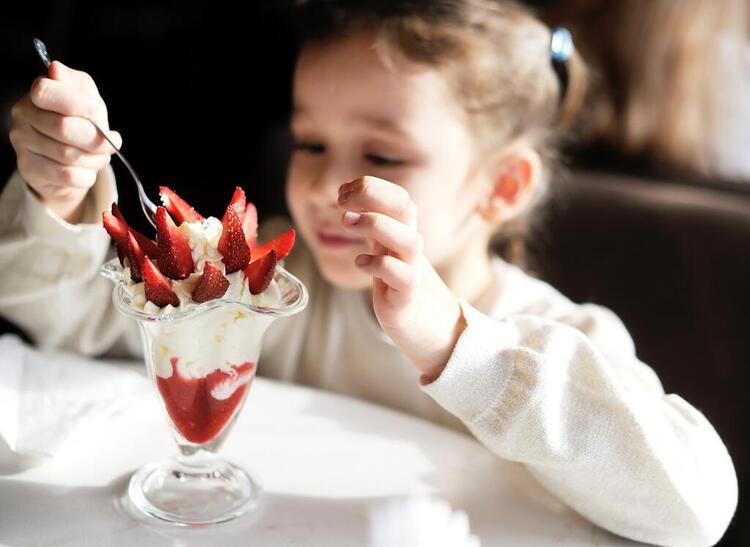 Today families want and expect to eat out with their kids more than ever. In the UK for example, families dine out twice as much as they did 40 years ago and half of all families eat out at least once a week. With busy work schedules and less time to cook, many parents see eating out as an opportunity to enjoy quality family time together. However, dining out with kids can be expensive and anything but relaxing unless the restaurant is genuinely welcoming and prepared to accommodate children. And one of the most essential features of any successful family friendly restaurant is a kids menu designed to delight both children and their parents 🌟. Of course friendly, attentive staff and child-friendly facilities are also top priorities.
But an attractive kids menu that both appeals to the palates and appetites of kids of different ages while satisfying the concerns of parents especially in terms of budget and quality is a must. So here are a few kids menu ideas to create a relaxing, pleasurable dining experience for the whole family and keep everyone smiling.
Healthy kids menus: Until quite recently, most kids menus were limited to a predictable offering of hamburgers and fries, pizza or chicken nuggets. However, with growing public awareness of the importance of healthy eating and increases in child obesity in many parts of the world, parents are seeking more nutritional, diversified kids menu options. At the same time, kids today are willing to try a wider range of foods, including more fruit and vegetables. This is thanks in part to the efforts of schools to educate kids about nutrition, healthier lunch programs and the popularity of cooking shows. Restaurants also have an influential role to play in educating the food tastes of kids.
So here are a few tips to design a kids menu that is both tasty and nutritionally balanced:
🥗  Delicious healthy kids menu mains:  while you may want to maintain an ever popular "safe" option such as  burger and fries, you can give it a healthy upgrade by substituting a whole grain bun for a white flour one and pairing sweet potato with regular fries. Try offering lower-fat alternatives such as baked or pan roasted potatoes or vegetables in olive oil, oven baked crunchy chicken instead of deep fried or grilled marinated pork strips with a yoghurt dipping sauce.  Whole wheat pizza with a choice of vegetable toppings in addition to the regular options is also likely to be popular with everyone.
🍪 Delectable kids desserts with less sugar: many children love fruit. Serve fresh seasonal sliced fruit with a dark chocolate sauce for dipping, mixed berry sundaes with homemade ice cream or yoghurt, frozen fruit pops along with fruit tarts, mousse and crumble. Whatever the dessert, reduce the added sugar content and try replacing white sugar with honey, brown sugar or maple syrup.
🏆  Kids menu incentives for healthy eating: offer kids a small reward for trying the healthier menu options such as a button, sticker or pencil with the name of the restaurant on it. You could also give the little ones healthy eating cards and for each healthy option they get a star sticker and a free menu item when the card is filled. Both parents and kids will thank you!
Boost your business now
with our PRO version
Amusing kids menu ideas: Kids of all ages like to be involved in the creative process of preparing food and they enjoy the sense of independence when they are allowed to select their own ingredients. Why not offer a few build your own kid-friendly dishes such as tacos with a choice of sauces and toppings (cheese, avocado, chopped tomatoes) in small bowls to choose from, or let kids make their own sandwiches for a kid-friendly lunch. For dessert, let kids customize their own sundaes with a selection of toppings such as fruit, nuts, chocolate chips or sauces. Some restaurants even give kids cookie dough with a choice of ingredients to decorate it. The cookie is then baked at the end of the meal.
Engaging foodie flights for curious younger eaters: a flight is a sampling of menu items often from the same group served together on a board or long dish (i.e. 3 kinds of BBQ appetizers, 3 varieties of pancakes). Try offering teens or older kids an attractively priced flight option from the adult menu that gives more adventurous eaters the chance to try several new dishes. And why not create a sampler plate for younger kids from the kids menu (i.e. nutritionally appropriate sized sampler portions of 3 entrees, 3 mains or 3 desserts)? 
Fetching food design ideas for younger kids: toddlers in particular like food that is colourful and fun to look at. Why not offer a few signature playful dishes such as pizza or quiche with a face made from different ingredients, animal shaped boiled eggs, vegetable or fruit flowers or smiley face cookies. Playful, kid friendly sturdy dishware is also a good idea.
Fun kids menu design ideas: Giving kids their own actual menu designed especially for them will both make them feel important and give them a sense of autonomy even if mom or dad helps choose. Preferably printed on recycled paper, the kids menu should be visually appealing and easy to read with very clear, legible printing. Try devising funny, imaginative names for the dishes and you might want to include drawings or pictures of at least some of the dishes for younger kids. Make it fun and engaging with puzzles, riddles, games, mazes and word searches as well as space for drawing. Kids menus are a great way to keep younger kids busy while waiting for the food to come and giving parents the chance to relax.
Kids menu pricing to put parents at ease: one of the most stressful things about going to a restaurant for many families is the cost involved, especially if there are several kids, and even more so if you have hungry teenagers. This is why it is important to think carefully about kids menu pricing. Especially for teens who tend to be more adventurous eaters but don't always know yet what they like and don't like, we recommend offering the option of smaller portion-reduced price servings of regular adult dishes. This way they can try several dishes with a good chance of finding at least one that they will enjoy, while wasting less food and money if they don't happen to like one of the dishes. The kids menu for younger children, should also feature significantly smaller portions to avoid food waste while being attractively priced. Another option could be to allow young children (i.e. six and under) to eat free for special early dinner reservations when it can be harder to fill tables.   
It's said that kids bring happiness but with all these ideas and tips your restaurant will be the one bringing an amazing dining experience to them. So let your inner child come out and start preparing the best kids menu for your restaurant! 🧒