Promote your Christmas menu on TheFork
11.11.2021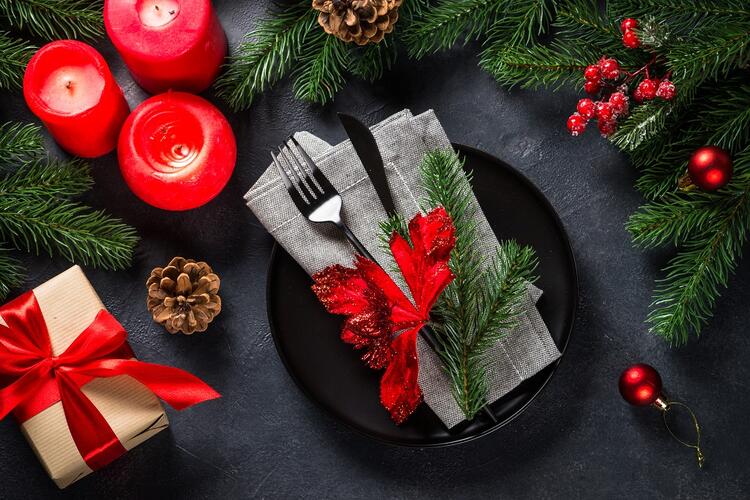 🎄Christmas is fast approaching and prospective customers are already looking for restaurants to book. Why not curate a mouth-watering Christmas menu to attract diners and boost business during the silly season!
How to create a Christmas menu that will boost your bookings?
Here are TheFork's seven golden tips for a successful Christmas menu that will help to fill your restaurant.
Prepare your seasonal menu using local produce. Not only is this a great way to promote high-quality menu items, it could also reduce your delivery costs. Concentrate on seasonal fruits and vegetables.  
Keep up to date with the latest food trends. When it comes to set menus, be sure to have multiple options to suit diners with specific dietary requirements. Reinvent traditional recipes that make Christmas dishes so special year after year. In Australia, Pavlovas and Christmas puddings will always be popular sweet treats during Christmas.
Offer an all-inclusive package (e.g. a five-course menu: entree, first dish, main dish, palate cleanser, dessert) include a wine pairing option to enhance the experience and facilitate extra sales. Consider offering a Christmas brunch menu in your restaurant to cater for families, groups etc., particularly if they are passing through the neighbourhood. All-inclusive packages are always a success for group bookings!
Be sure to offer 'Christmas lunch' tailored for businesses. Many businesses will be looking for good restaurants to reward their staff during the Christmas holiday period. During the month of December, remember to offer a festive fixed-price menu particularly suited to groups, with good quality ingredients/price ratio, that can be reserved for lunch and/or dinner depending on your clientele. Consider a prepayment option or specific conditions to avoid last-minute cancellations.
Start promoting your menu now to maximise your chances of filling your restaurant on Christmas Day. Leverage all your communication channels to promote your seasonal Christmas menu. Firstly, log on to your TheFork Manager to:
Begin updating your calendar to let your customers know they will be able to book a table at your restaurant to celebrate.
Once complete, upload your Christmas menu, restaurants with Christmas menus will be merchandised on TheFork.
Start taking advantage of the premium features available on TheFork Manager like the credit card imprint and reconfirmation emails & SMS to avoid no-shows. 
Promote it on social media. Make the most of your seasonal menu by showing a sneak peek via social media! Instagram is ideal for promoting snackable content i.e. photos or clips of your Christmas dishes: presentation of gourmet produce by the chef and recipe tips to name a few.
Organise a tasting with influencers. Word of mouth is key and nobody does this better than influencers. Reach out to influencers who have an engaged social media following and offer them an exclusive opportunity to try the new seasonal menu on offer. Their review posts will leave prospective diners wanting more and in turn, lead to bookings.
Want to know more? Contact your Account Manager today! 
Gain greater online visibility
Join TheFork today!