Teas and coffees: a great way to attract customers to your restaurant
Published 09.17.2019 - Last update 09.19.2019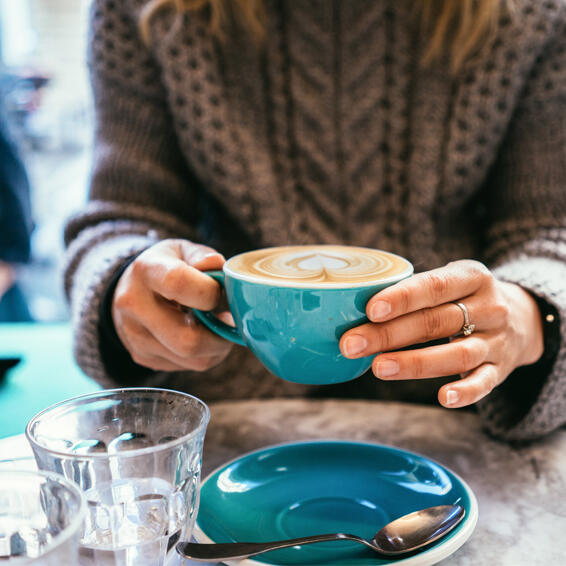 "How can I attract more customers to my restaurant?" is probably one of the most asked questions by restaurateurs throughout the year. Fortunately, in our industry we have a very broad selection to consistently attract customers.
There are some products that play a very important role in the preferences of numerous diners. Do you think it is possible to attract more customers with teas and coffees?
The answer is yes!
Good coffee and tea are essential for giving customers the complete evening experience. Without them, it feels like something's missing. And with them, customers return. However, they will return to the restaurant where they can find these beverages in the highest quality and that follows strategies such as these:
A great product and great preparation
Both for teas and coffees, it is essential to have a great product (artisan-roasted coffee and teas from excellent quality leaves) and a good supplier that always sells you the best. Furthermore, it is also ideal to have a barista and a sommelier who can design a great selection for the restaurant according to its style, potential clientele and food. By doing so, you would have created a product that stands out from the competition and that will undoubtedly act as a very powerful magnet to attract customers.
It is also important that these experts can teach staff to exquisitely prepare each cup, undoubtedly by using the most artisan method possible and by following very exact steps. Serve the right amounts of coffee, tea, water, or milk at the proper temperature and time.
Holding a great sampling session of all these elixirs for the entire staff would be perfect so that waiters in particular can become intimately familiar with the selection and know what type of tea or coffee to offer customers based on their habits, just like you do with wines.
Variety and staying up to date
Although it would greatly depend on the culture of each area in which the restaurant is located, our basic offering would have to consist of coffee by itself, with milk, mixed with a sweet ingredient, decaf, and with liquor. As for teas, black, green, rooibos and earl grey would be the essential ones.
And with regard to variety, we need to take into account customers that do not wish to consume caffeine, but do wish to enjoy a great infusion of aromatic herbs. So make sure to at least have classic chamomile, mint and a more digestive infusion.
Afterwards, we can complete this selection according to...
Customer preferences

In a database, record all the coffee and tea requests that you receive and regularly update your menu based on this information. There is no better way to please your customers than by tracking their actual consumption habits. Click here if you still do not have a digital database.
Trends

Carrying organic coffees and teas will be a hit with your health-conscious customers. Offering at least two types of the most in-demand organic teas will make them prefer your restaurant.

Offering good Chai (tea with spices) and Matcha (especially the latte version) will definitely make you stand out. However, the more artisan they are, the better, since customers have a negative view of prefabricated and powdered versions of these products.

Having cold versions also attracts customers to the restaurant in the summer. A nice iced mocha coffee could certainly make a millennial customer return, or a nice, cold white tea with passionfruit.

Have teas to pair with the food. It is a growing trend that consists of offering a nice green tea to consume with fish, black tea for stronger and spicier dishes, red tea for particularly sweet desserts, and white tea to pair with salads and lighter desserts.

Having a variety of vegetarian dairy and sweeteners will also make customers come back. To this day, many customers reject the refined white sugar they have known all their lives and cow milk, and they demand other options. And if you do not have them, you could lose them. So make sure that you have whole cane sugar, honey, stevia, soy milk, oat milk and almond milk (which are the most consumed alternatives).

Last, but not least, we recommend that you follow the trends for presenting these products, since customers nowadays also pay attention to how you serve them. Shapes and drawings in milk receive praise on Instagram, along with vintage or original-style teapots.
Offer a pleasant experience
The key to making a restaurant's coffee and tea selection a success is by understanding that for customers - especially the youngest ones - it represents an important social moment, where they can relax, talk, and hang out while they taste some beverages with delicious tastes, textures, and aromas. It's all about the sensory experience.
In fact, thanks to this consumption trend, specialized coffee and tea shops are currently thriving as a business model. They are filled with millennials and Generation Z customers who look for an enjoyable moment, a recreational space, and whose main alibi is a cup of coffee or tea. Therefore, the restaurant that manages to win them over accordingly will definitely have its tables full.
Remember to promote your tea and coffee offering on your digital channels and on platforms such as TheFork, where you can upload photos and place captions that provide a very good description of these hot beverages at your restaurant.
How do I attract more customers to my restaurant? You already know the answer!