Optimise the wait times at your restaurant
Published 06.18.2019 - Last update 07.01.2019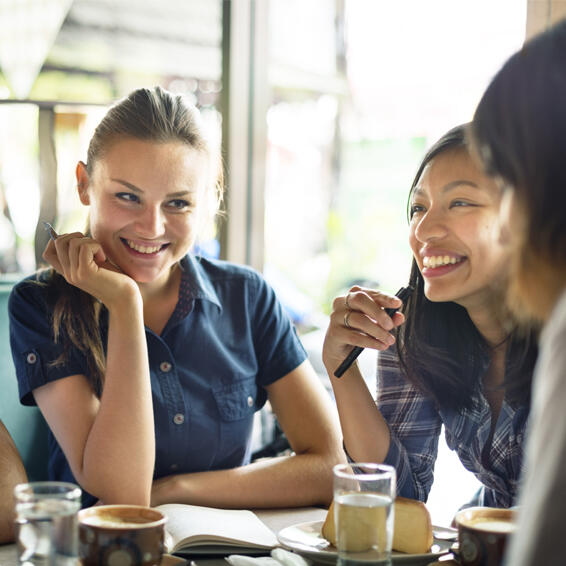 Whenever we dine at a restaurant, there is a factor that consciously and unconsciously influences our experience: the wait time during the dinner service. Although it may seem natural that clients must be patient and get used to the pace of the restaurant, the reality is that the tolerance level in food experiences is low and that has its reasons, which is why if we want them to come back and recommend us, we need to be able to achieve minimum wait times.
To do so, let's start by analysing the following:
The psychological aspect of waiting


It is essential to understand what happens to clients at a psychological level whenever they have to wait at a restaurant, especially in these 3 aspects:

In the restaurant experience, the clients uses their 5 senses much more than in other types of services, which is why the clients will tend to be more sensitive to anything that happens in the restaurant in general.

On the other hand, waiting for something brings an inherent burden of frustration and anxiety; now, imagine if you wait for a source of pleasure as intense as food. Well, it's even worse.

Third of all, clients play a passive role in the restaurant, which means that to live the experience, they practically rely completely on the staff in the majority of establishments, which also increases the anxiety to be served on time.
Define the wait times

Another important step is to have a very clear idea of the moments in which clients tend to wait at the establishment. Each establishment has their own dynamic, but these would generally be the most sensitive times once the clients have taken a seat:
-Time taken to receive the menu or offering.
-Time taken to order drinks and meals.
-Time taken to receive the food at the table once it has been ordered.
-Time taken to remove the food from the table once it has been consumed.
-Time taken to receive any assistance or impromptu service.
-Time taken to request the bill.
-Time taken to receive the bill.
-Time taken to make the payment.
To these basic time periods, we can also add the time taken to be seated at another table because there is a change, the time taken for the table to be clean and ready if the clients has sat down ahead of time, the time taken to receive a response to any specific question, etc.
With these well-defined service fragments, we can study how the dynamics play out at the restaurant, which mistakes are recurrent, which employees make them most often, which processes make it more difficult to have smooth service, which steps are excessive or missing when performing a particular action, etc. We thereby invite you to conduct this analysis over a month, for instance, and thereby find anything that can be improved.
Optimise wait times

We also invite you to implement these actions so that your clients' wait times can be short and satisfactory:

Ensure that the restaurant ambience is very pleasant and gives off that homely feel, making you want to stay there. This will make any wait more bearable.

Implement a welcome protocol that calms the anxiety of clients as soon as they sit down, such as serving bread, water, olives, or any first free appetizer.

Offer free Wi-Fi to all clients. Nowadays, having an internet connection is important so that they feel that everything is under control and so they can also occupy themselves while they wait.

Invite them to visit your social media pages and digital channels with the goal of promoting them and also entertain your clients with your online content while they wait.

Implement technology to reduce your service times. Such as the digital command, so that the kitchen can automatically receive orders and mobile payment to make payments more directly and quickly.

Give your waiters and waitresses multi-use uniforms that allow them to carry practical, quick-use utensils with them to give to clients, such as cutlery, pens, napkins, etc.

Tailor the space and the location of the furniture to reduce the distances that the staff travels during dinner services, such as the halls and spaces between tables and areas such as the kitchen, bar, etc.

Establish a protocol so that your staff can add a substitute during service if they need to go to the bathroom, eat, do any personal activity, etc. In this regard, it is also desirable that work hours be very well distributed and that staff follow through on them.

Assess the possibility of having a digital menu so that clients can have greater independence when making orders and to make it a more attractive experience for them as well.
An important tool for reducing the wait

From TheFork, we can also help you reduce your clients' wait times at your restaurant. Our management software that allows for real-time table occupancy management in order to do so more quickly and effectively. Through a digital floor plan, your staff can learn about:
-The reservations that will be arriving at the restaurant and have everything ready to quickly seat them.
-Every clients's preferences in advance and thereby prepare the kitchen and the dining hall for their preferences without waiting for them to arrive.
-Delayed reservations and thereby make on-the-spot decisions to occupy that table and avoid losing money and time.
-Tables that are about to be unoccupied in order to manage the departure and cleanup more quickly.
It's possible to optimise and reduce your restaurant task times and, consequently, your clients' wait times. If you still do not have this tool, click here to obtain it immediately. And if you are already part of our community, contact your advisor at TheFork to learn first-hand about how to take full advantage of it!