Get ready to showcase your restaurant with TheFork Festival Checklist
09.15.2022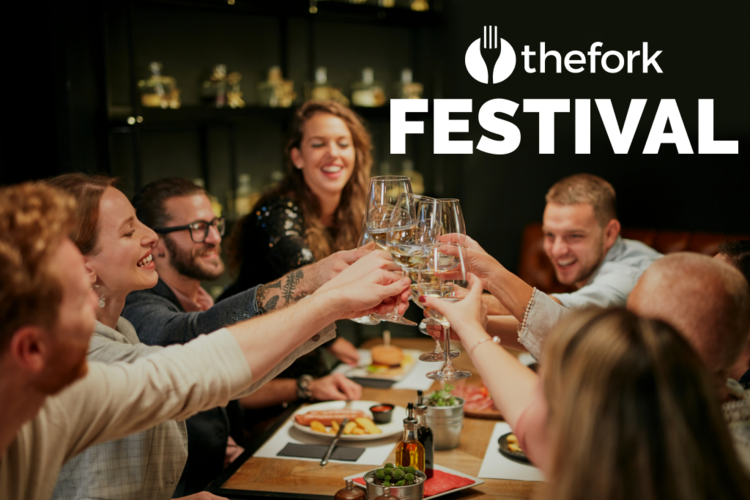 It's not long now until TheFork Festival kicks off! We want to make sure that your restaurant is ready to amaze new customers.
TheFork Festival is taking place from 1st to 31st July 2023 giving Aussie diners the chance to discover new foodie experiences. We want to give you the ultimate readiness checklist to ensure that your new and returning customers will be delighted after visiting your restaurant.
Enroll in TheFork Festival
Acquire new diners & Boost your bookings
Menu, tables, staff, social media… do you have everything ready to go for TheFork Festival? If not, don't worry, there's still time to check all the boxes on our readiness checklist and ensure that you're 100% ready to host new diners!
✔️ Update your restaurant images
One of the most important drivers that will attract more diners during TheFork Festival are engaging images of your venue and dishes that make future diners dream of visiting your restaurant. Make sure that the photos on your TheFork profile are fresh, good quality and that they're showing something you'd also like to see. Get ready to show the best of your restaurant as part of TheFork Festival!
✔️ Innovate your menu
Why not add some Spring specials to your menu to celebrate TheFork Festival? Diners will be happy to have more options and be delighted by some gastronomic innovations. You can also spotlight your top selling dishes at the top of your menu page to draw in diners as soon as they arrive on your profile. Give them the perfect opportunity to dine out and experience new dishes in your restaurant.
✔️Update restaurant hours
Are your restaurant opening hours and availability up to date? This is super important for ensuring diners have the correct information about your restaurant and can easily book in advance. You'll want your customers to have a seamless experience from the very beginning.
 ✔️Pay attention to your online reputation
Reviews are one of the main sources of information that diners will look at when choosing a restaurant or a service. To attract new diners to your restaurants, try to acknowledge and respond to all your guest's reviews, both negative and positive, in a professional manner. This way, you'll show empathy and understanding. Tracking your reviews will also help you identify any areas where you could improve or tweak your service where needed.
 ✔️Plan your food supply
To make sure that you'll have all the ingredients you'll need, work closely with your suppliers and pay attention to supply needs to better anticipate them as demand increases. Ensure that you have enough storage space and that you and your staff know everything about food safety.
✔️ Empower your staff
Being properly staffed and making sure that your team is correctly trained will be essential to optimising your service during TheFork Festival. It will be helpful if you refresh some concepts for your staff and make them feel that they are taking part in an event that is very important for you, for them, and for the restaurant. Make sure that your staff is aware of your participation in TheFork Festival, has access to TheFork manager, and knows how to spot a client that has booked with the special offer. Also, don't forget to take care of them by providing the necessary breaks and give what they need to work properly.
✔️ Ensure the perfect guest experience
Lights, sound, temperature, decoration… There are multiple factors that also affect the overall experience of a diner in your restaurant and not only the flavour of the food. That's why you should take into account all these small details that will create, along with the dishes you offer, the perfect customer experience. Get ready and offer the perfect impression to new and regular diners!
Now you're ready to offer the BEST service to your customers during TheFork Festival. Go through the list again, and if you tick all the boxes,  you can prepare to open the doors of your restaurants and receive more customers with the best discounts and gastronomic experiences! 🎉