Smooth Communication with your Diners using TheFork Features
Published 10.08.2021 - Last update 10.12.2021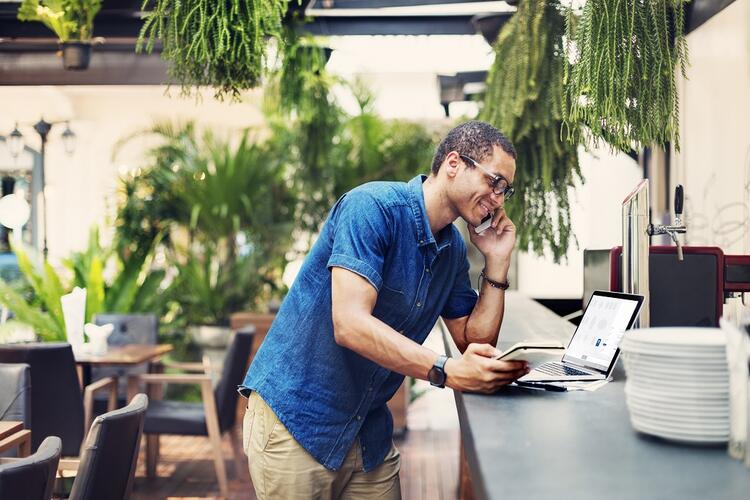 As the digital world transforms the way we communicate, many diners are raising their expectations of how a restaurant should engage with them, in terms of both frequency and quality. 
Restaurants can take advantage of TheFork features to communicate with their diners, not only to keep them engaged and updated but also to build a lasting loyalty and stand out from the rest. Communication with diners can encompass many things from diner satisfaction to marketing and general updates. Utilising TheFork Manager PRO and TheFork Manager PRO+ features can elevate your restaurant's communication and ease how you stay connected with your diners to keep them happy.
Keeping diners up to date with Customer Relationship Management (CRM) Tools 
TheFork Manager PRO's restaurant CRM tools provide the benefit of having everything in one place to make capturing customer information easy, so you can stay in touch with your diners for all occasions. With the ability to build an efficient customer database with information from previous reservations and your own inside knowledge, you can diversify and improve your communication.
Bet on our easy-to-use communication tools to connect with your customers through emails and SMS.
With most diners constantly connected to their mobile phones, sending out SMS and email communications to your database can be a super impactful ways to share important news and updates directly to your audience. Using SMS and email communication tools will enable you to keep diners engaged and give them a more personalised experience. TheFork Manager PRO+ enables restaurants to utilize TheFork diner profiles and history to segment audiences and tailor your communication to what makes sense. Show customers that you care by personalising their dining experience based on preferences tracked in your reservation system. Not only does this add a personalisation factor, it also eliminates the irritants for diners when receiving communication that isn't relevant to them.
Utilize email and SMS communication to alert diners about:
General restaurant updates such as new hours or new menu specials 
Engaging dining information through regular email newsletters
Promotions and special offers
Automated Reservation Information
Enroll in TheFork Festival
Boost your visibility & multiply your bookings
These tools transcend beyond digital and can even improve in-person encounters with your diners. Share customer profiles and history with staff to provide a more tailored service, which can increase average spend and encourage repeat visits.
Share important communication on your TheFork Profile 
Don't have time to utilise emails and SMS communications to diners quite yet? You can still count on your TheFork Profile to communicate to new and returning diners. Showcase your updated menus, hours, promotions, and COVID information directly on your TheFork Profile, pushing important communication to anyone interested in dining at your restaurant, all in one place.
Receive and manage your customer reviews to dive into diner feedback 
After every visit a diner has with your restaurant through TheFork, they will automatically be prompted through TheFork communication to leave a review about their dining experience. When a customer review is published you will receive an email notification and have the ability to respond directly to the review. With TheFork Manager you can manage all your reviews from one place.
Diner feedback interaction is arguably one of the most important forms of communication for a restaurant. This is how diners decide whether or not it is worth dining with your restaurant again and also if new diners will give your restaurant a chance.
Our recent research has revealed that 58%* of diners will turn to online reviews to find a restaurant in the initial stages of deciding where to eat, and they care about the quality and transparency of the review with 84%** saying they are most motivated by knowing that reviews are from people who actually dine at the restaurant. 
On TheFork, we are proud to give diners the opportunity to share real and trusted reviews with restaurants, as well as giving restaurants the power to easily navigate and respond to those reviews. Diners are not only looking to leave reviews but also observe how restaurants are responding to reviews and utilising the feedback.
Make the most of all the communication tools available with TheFork and keep your guests informed!
(**)TheFork Jobs to be done survey in FR, IT, ES, UK - 3,145 respondents], May 2021 (average between TF users & non-users)
*B2C Survey sent by TheFork in June 2021 , Global Figures of 7 countries (Netherlands, Portugal, France, Belgium, Switzerland, Italy, Spain)