How to choose your restaurant's dinnerware
12.11.2019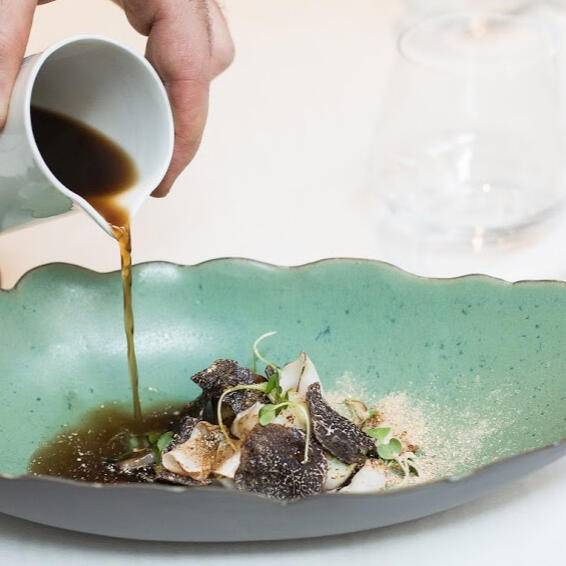 A restaurant's dinnerware is one of the most important basic elements of the entire culinary look. And although many restaurants underestimate it and serve their food on common kitchenware and without a strategy, if you know how to take advantage of it, it can become a powerful tool to attract customers and turn them into regulars.
Whether you are setting up a restaurant or already have one open, we recommend choosing dinnerware that meets the following requirements when looking for the best one:
It must be very functional

We recommend choosing restaurant dinnerware made of useful materials and shapes, that are non-porous and easy to clean, easy to store, and the size of the dishes must be tailored to the type of culinary experience and the quantities of food that the restaurant usually serves. It must be varied and versatile so that the food can be comfortably served for customers.
On the other hand, the dinnerware's materials should have high thermal resistance to the cold, heat as well as scratches and falls so that its shine and quality can last more than 300 washes.
It must serve as a marketing tool

Of course, your dinnerware must play a marketing role and match the restaurant's style and ambiance, both in terms of colors and shapes. The aesthetics is fundamental, since it allows us to use the dinnerware as an element that draws attention, is memorable to customers and, of course, that fits the culinary experience like a glove. By doing so, it becomes a powerful marketing tool for the restaurant, and you can take advantage of it beyond its practical function.
It is important that the dinnerware complement, not overshadow, the food. Accordingly, it is a very good idea to have "special" dinnerware with more original shapes for certain types of signature dishes and drinks, complementing the general dinnerware. You can also have salt and pepper shakers and salad bowls with surprising designs that give your kitchenware that special touch.
If you have a somewhat bigger budget and creativity, you can also create concepts for our menu and have dinnerware for every moment of the evening. A simpler one that is smaller for your entrees or snacks. Or a different one whose colors match the main dishes and other dinnerware that is more delicate and feminine for your desserts. It is an eclectic combination that will give your customers a more holistic experience.
It must be sustainable

Some restaurants find it more practical and cost-effective to have paper dinnerware, for instance, because the food is particularly greasy (such as fried chicken) or tricky to eat (like seafood). If this idea is a good match for your restaurant, ensure that the dinnerware is also recyclable and made of more sustainable materials (like corn ones or cork coasters). Plastic is being increasingly rejected as a material in general due to changes in consumption habits and awareness for the planet. So make sure that your restaurant does not go against this trend and can also do its part by polluting less.
On the other hand, melamine and plastic dinnerware, which are made of chemical materials, may be harmful to customers' health when they frequently come into contact with heat. Which is the most sustainable material? Of course, porcelain continues to be the quintessential classic material, since it is 100% natural, reusable and very durable.
It must be up to date with trends

In line with the previous point, you can use wooden restaurant dishes, for instance, such as serving boards, since they are trendy, sustainable, reinforce the natural trend, and they are firm and stable. You must certainly ensure that they are smooth and grain-free so that they are easy to clean. The same goes for slate dinnerware, which are also trendy, very resistant to heat and provide personality, or bowls that look like they are here to stay.
When it comes to dinnerware for the bar and the cocktail bar, we recommend doing a bit of research on which types of glasses and cups are "trendy" (like large-sized cups) and have some in your restaurant. By doing so, customers can appreciate how you stay on top of trends and that you care about pleasing them.
Furthermore, having dinnerware that is in line with trends allows you to get digital promotion, because the more identified customers feel, the more likely they are to take pictures, videos and upload them to their social media . Restaurant dinnerware must be Instagrammable!

Remember, if your restaurant has a profile on TheFork, you can add pictures that exhibit your dinnerware and show it off to attract new reservations. You can also upload them to your TripAdvisor profile, where millions of travelers seek restaurants for culinary experiences all around the world.
Click here if your restaurant is still not on TheFork and click here to create a profile on TripAdvisor. You will see the difference!